Gates calls on Ma to use tech expertise in poverty reduction
Share - WeChat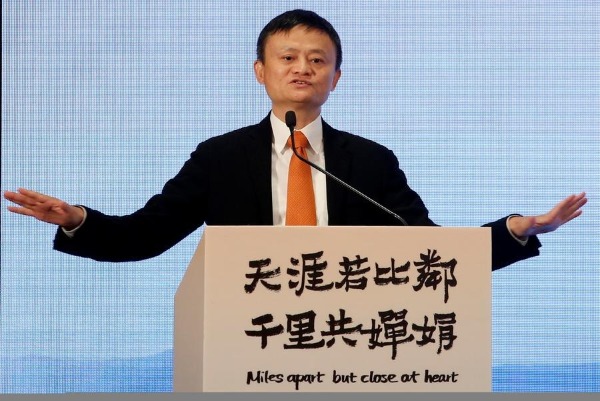 Microsoft co-founder Bill Gates suggested Jack Ma, the Chinese billionaire stepping down as chair of e-commerce giant Alibaba next year, could use his digital prowess to improve financial services in poor regions.
Gates, founder of the Bill & Melinda Gates Foundation, made the remark during an online interview with Chinese media last week, ahead of the release of the second annual Goalkeepers Data Report on Tuesday.
"I'm sure his experience in the digital world, just like I did with mine, will help inform ways we can use digital approaches in areas like health, education and helping people with savings," Gates said.
Ma recently announced his plan to retire on Sept 10, 2019 and hand over leadership of the $400 billion ecommerce juggernaut to Daniel Zhang, current chief executive officer.
Gates said he had not exchanged thoughts with Ma on his retirement plan, but he believed in Ma's potential to advance philanthropy in the Chinese context.
"We should all look forward to him bringing the same type of new thinking and energy to philanthropy he brought to the success of Alibaba," Gates said.
He said Ant Financial, a financial services company affiliated with Alibaba Group, offers valuable experiences in digitization of money and reducing transaction costs.
Low transaction fees enable poor populations to devote more savings to basic necessities and covering tuition fees for children, and the Gates Foundation has already worked with Ant Financial to promote digital currencies in India, Gates said.
"There's a saying that from those to whom much has been given, much is expected. Jack could be a really strong example of that," he said.
Meanwhile, the Gates Foundation pointed to demographic trends that could stall progress in reducing global poverty in this year's Goalkeepers Data Report.
The annual report aims at accelerating progress towards the Sustainable Development Goals set by the United Nations in 2015.
"Our task now is to help create opportunities in Africa's fastest-growing, poorest countries. This means investing in young people. Specifically, it means investing in their health and education," Bill and Melinda Gates write in their introduction to the report.