Fine art of raw beauty
Share - WeChat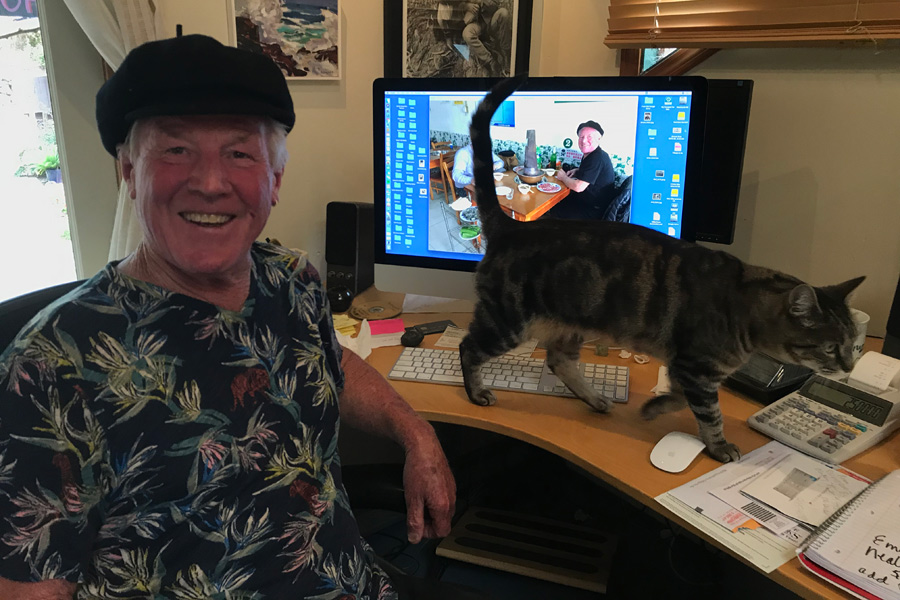 Celebrated photographer Kim Weston keen to turn his lens on Chinese women, Chang Jun reports in San Francisco.
Some might speculate that being the grandson of a famous American photographer is Kim Weston's claim to fame. However, the lensman who has specialized in nude photography for four decades, has made his own name in the industry.
Weston and his wife, Gina, live in a villa on Wildcat Hill in Carmel Highlands, California, the former home of his grandfather, Edward Weston.
They use the property to operate a gallery and photography studio, to conduct nude photo workshops and exhibitions, and to host visitors and amateur photographers from around the world.
In August, Kim Weston, 65, spent a week with two visitors from afar-China's renowned documentary photographer Huang Yiming and Finnish computer engineer and photographer Kirmo Wilen-showcasing the life and work of the Weston family. They exchanged expertise and concerns, and Weston accompanied his guests to Carmel-by-the-Sea, a nearby coastal city full of museums and galleries.
"It's an eye-opener to be immersed in the works of my Western counterparts," Huang says. "To my dismay, I did not spot any Chinese photographer's work on display (in that city)."
Cross-border exchanges of this kind have been taking place more frequently in recent years, says Kim Weston.