Modern-day oasis offers refuge in heart of Taklimakan
Share - WeChat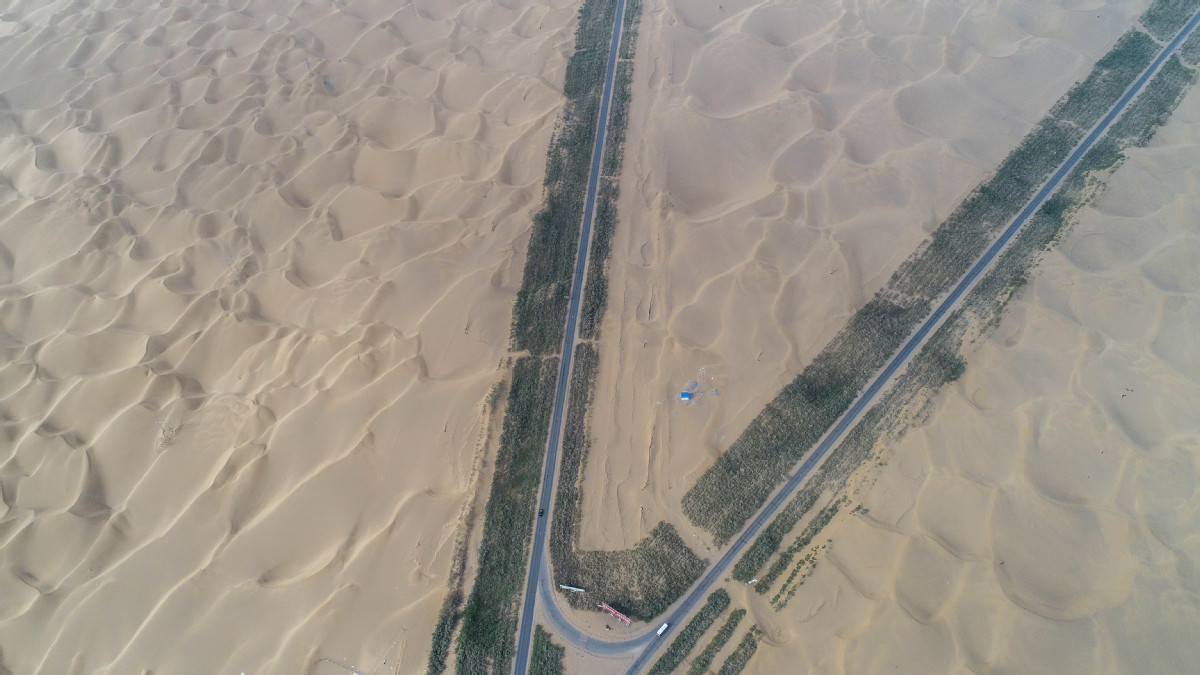 Hard work has made Tazhong, the 'center of the desert', green and vibrant
As the sun slowly descends and the Taklimakan Desert begins to cool, things start heating up in Tazhong, a small settlement in the far-western wilderness.
Wisps of smoke are seen curling from chimneys, and restaurants heave with weary travelers and hungry workers.
At 337,000 square kilometers, the Taklimakan, deep in the Xinjiang Uygur autonomous region, is China's largest desert - known across the country as the "sea of death". In the Uygur tongue, its name means "go in and you won't come out".
Trading posts once dotted the inhospitable land, offering refuge to caravans and adventurers on the ancient Silk Road.
But Tazhong, whose name means "center of the desert", did not bear witness to those ancient travelers. It was not formally established until 2015, after rising out of the dust when the world's longest desert highway opened to traffic in 1995.
The 522-km-long highway brought residents and life to the Taklimakan. Later, oil workers came to exploit deposits hidden under the dunes.
In a small restaurant, Li Jiansheng fries vegetables grown 300 km away.
He left his hometown in Sichuan province to start a new life in Tazhong more than two decades ago.
When he started work as a waiter in the restaurant, Tazhong was a dusty, barren land with no greenery. Over 20 years, he has seen saxaul and rose willow grow and flourish. He has turned his tiny home into a two-story house and now owns the restaurant.