Modern-day oasis offers refuge in heart of Taklimakan
Share - WeChat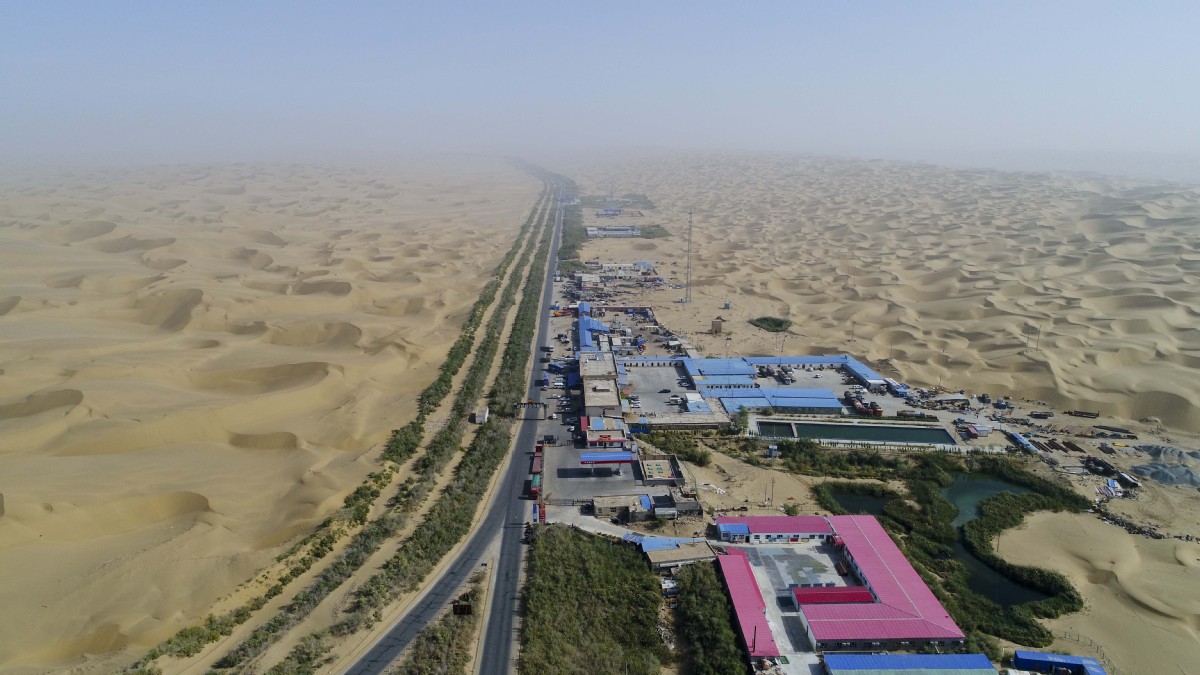 Outside Li's kitchen, people tuck in to spicy Sichuan dishes and meaty Xinjiang fare and wash them down with a beer or glasses of erguotou, a strong, clear liquor made from sorghum. As night falls, the sounds of chatting customers, sizzling pans, bubbling pots and clinking tableware fill the sweet, smoky air.
"We all work very hard, so a drink really helps," said oil worker Yang Zhicheng, between alternating slurps of noodle soup and beer. Stationed in Tazhong for less than three weeks, he has quickly discovered there is little in the way of evening entertainment.
Truck driver Memet Barat, 54, has been traversing the highway for five years, traveling between Luntai county at its northern end and Hotan prefecture on the southern edge of the vast desert. He sees the lights of Tazhong as a beacon amid the sea of sand, a welcome oasis after a long, hot day's driving.
Those lights also represent something else to Barat - they say that Yusupjan Yasin's kebab and noodles joint is open for business.
"I drive by here twice a month. No trip to Tazhong is complete without a meal at Yusupjan Yasin's place," he said, stretching out an arm to pick up another skewer of barbecued meat.
In his restaurant, Yasin tears a piece of naan bread the size of a frying pan lid into small pieces before packing them into a bag. The crispy bread staple, which is mixed with sesame seeds, will be sold to-go to travelers short on time.
"I've run this restaurant for three years. Business depends on the weather," Yasin said, explaining that if the wind is strong, customers avoid eating in the town as sandstorms make dinnertime an ordeal.