Competition policy key to China's market reform and opening-up
Share - WeChat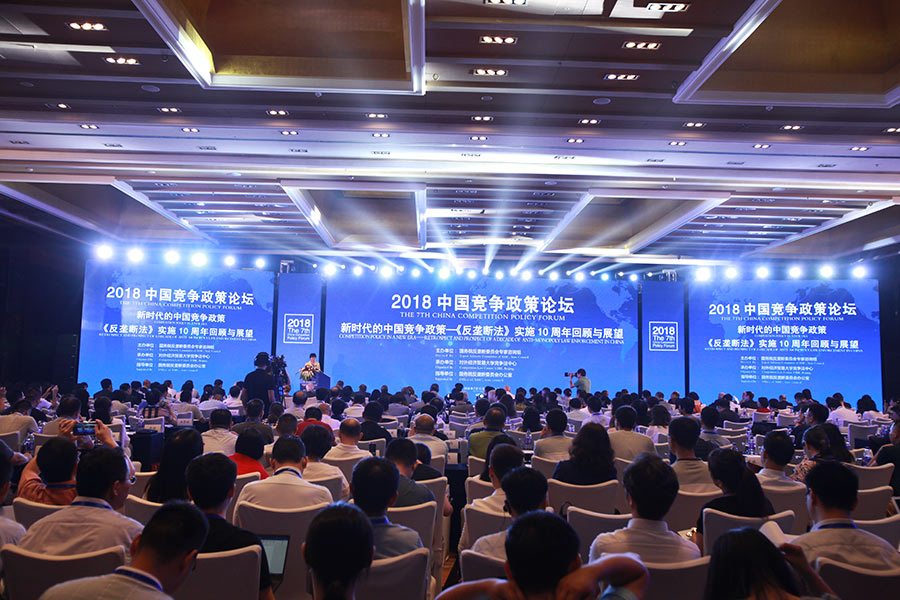 China will further promote the amendment and supporting legislative formulation of the Anti-monopoly Law (AML), lay down anti-monopoly guidance, and reinforce investigation and treatment of administrative monopoly cases, said Gan Lin, vice-minister of the State Administration for Market Regulation, on July 31. Government officials and experts from worldwide, and executives of Chinese and multinational companies in various industries welcomed the administration's decision for a better and fairer market.
China handled 163 monopoly agreement cases, and 54 market ascendancy abuse cases in the past 10 years, with penalty amount reaching 11 billion yuan ($1.62 billion), said Gan at the 2018 China Competition Policy Forum on July 31, one day ahead of the 10th anniversary of the implementation of Anti-monopoly Law in China.
The government's anti-monopoly function, previously scattered in three agencies, was unified and moved to the newly established State Administration for Market Regulation this March.
Gan said the administration is setting up an anti-monopoly data base as well as an expert consulting system to build a unified national market.