Competition policy key to China's market reform and opening-up
Share - WeChat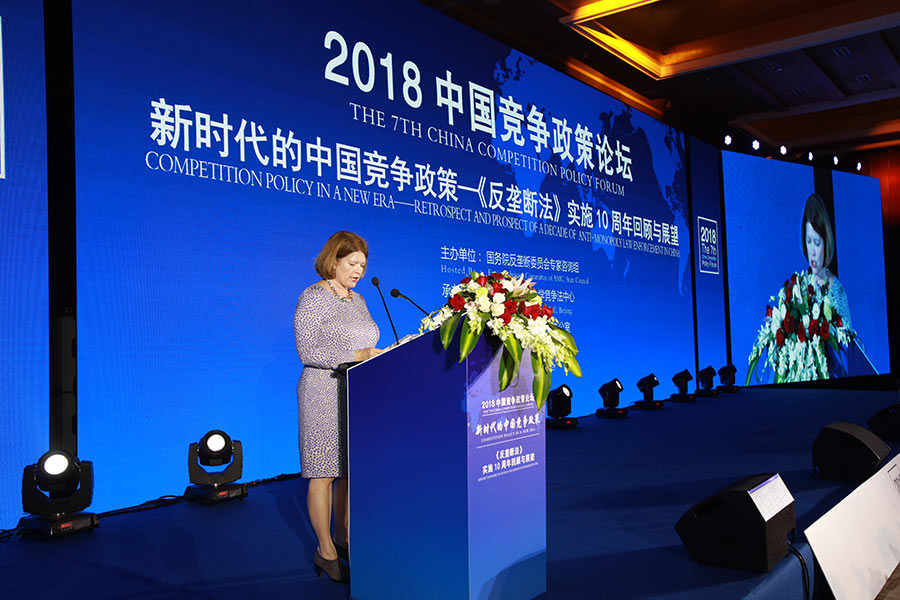 Government officials and experts from the United States and the EU shared their cooperation experiences with China in competition policies, and affirmed the key role of competition policy in the reform of China's market economy.
Maureen Ohlhausen, commissioner of US Federal Trade Commission, said she was happy to see the three market regulation agencies in China recently have been consolidated into a single agency. She added that strengthening the institution is the best approach to market regulation.
Transparency is critical in market regulation, and the previous three AML agencies in China took impressive steps in recent years to increase their transparency. "I applaud for the Chinese agencies," she said.
China's participation in international dialogue on competition issues continues to signal that the country values regular international engagement, added the commissioner.
Roger Alford, deputy assistant attorney general of US Department of Justice, regarded China's 40 years of reform and opening-up a fabulous success, pointing out that Chinese people have 20 times as much income than four decades ago. "There is no doubt that today China is a major player in the world economy," he said.
Alford also praised the political and institutional changes that have occurred in China, including the merger of the three agencies.
Carles Esteva Mosso, deputy director-general in charge of mergers in DG Competition, said China has progressed very much in the past 10 years in competition laws, and he believes the EU-China cooperation framework has contributed to this success, pointing out that the DG Competition has cooperated with China's Ministry of Commerce (MOFCOM), one of the previous three agencies, in more than 40 cases starting from 2009.