Competition policy key to China's market reform and opening-up
Share - WeChat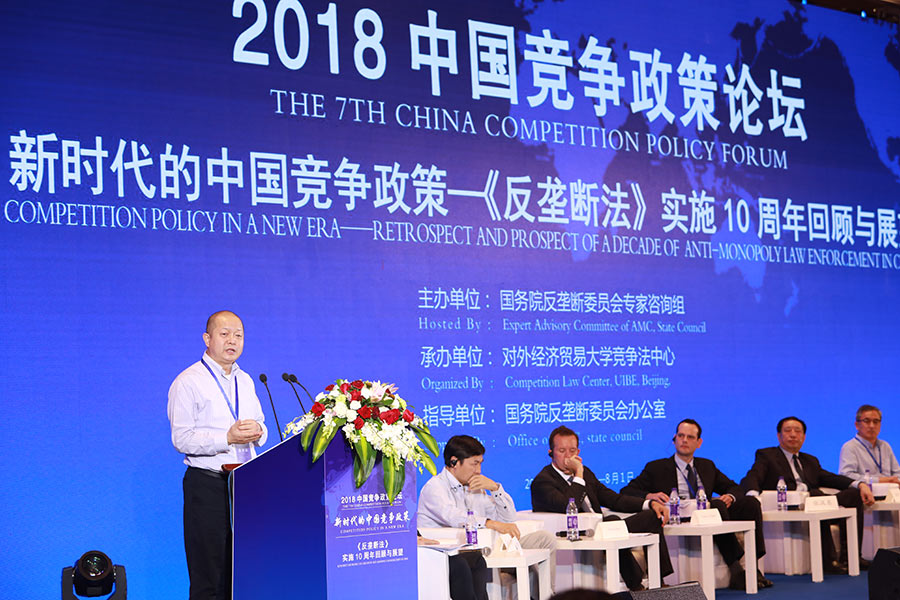 "The year 2018 is the 40th anniversary of China's reform and opening-up, 10th anniversary of the AML implementation, and the 20th anniversary of Tencent's establishment," said Guo Kaitian, senior vice-president of Chinese tech giant Tencent.
Guo said regulated competition is the foundation of the orderly development of the internet industry, thus Tencent has established a special team focusing on anti-monopoly competition work. Guo also suggested the government to regard the internet as a basic facility of the society, not a single commercial product.
Gao Hongbing, vice-president of China's e-commerce tycoon Alibaba Group and also the director of AliResearch, said the market competition rule has altered dramatically in the past 20 years given the development of digital economy.
"The innovation and development of digital economy overturned business logic and talents concept of the traditional industrial-based economy," he said. "And China's competition policies and AML should focus on expanding customers' welfare and promoting the digitalization of the economy."
Patricio Delgado, vice-president of Ericsson, said the competition policy and enforcement promoted China's economic development.
He added that China's economic growth averaged 9.5 percent per year and seems like to continue at that pace for some time over the past 25 years. Economic experts at the Organization for Economic Co-operation and Development (OECD) said this extraordinary economic performance can be attributed to changes in government economic policy that have progressively given greater rein to market forces.