Students set sights on AI majors
By LIN SHUJUAN/MA ZHENHUAN/XING YI/ZHOU WENTING/CAO CHEN/HE QI | China Daily | Updated: 2018-07-16 07:48




Share - WeChat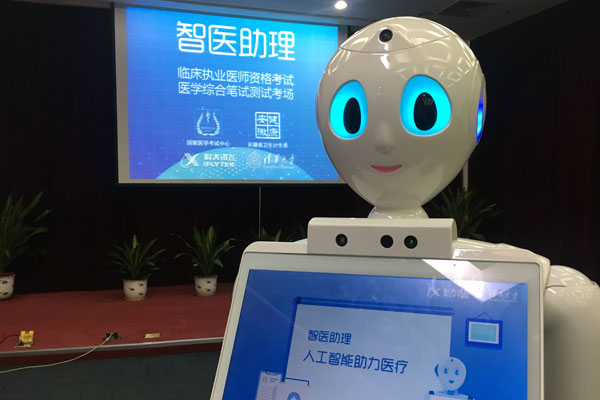 High threshold
The rapidly increasing availability of AI-related majors has both excited and upset prospective students and their parents. On the one hand, more is better. On the other hand, a heightened enthusiasm about AI-related majors has, in turn, pushed the enrollment threshold to a new high.
Many prestigious universities that are traditional strongholds in computer science and technology research, electronic engineering and math, on which AI has developed, require a proven excellence in math, such as a good record in the provincial National Olympiad in Informatics. Some institutions, such as Nanjing University and Duke Kunshan University, even set side interview sessions to screen prospective students for their communication skills, which are considered a bonus for AI talent.
"We value a student's communication skills, because most AI innovations rely on teamwork," said Li Xin, professor in electric and computer engineering at Duke Kunshan University, a Sino-US partnership between Duke University and Wuhan University, in Kunshan, Jiangsu province.
Communication skills are one of the major aspects looked for by universities in international partnerships, such as Duke Kunshan University and the University of Nottingham Ningbo China. This is another choice favored by prospective students offering the prospect of going overseas for further studies when they graduate. For such universities, while the requirements for students' ability in math is not as high, a high proficiency in English is a must.