China launches new Beidou navigation satellite
Share - WeChat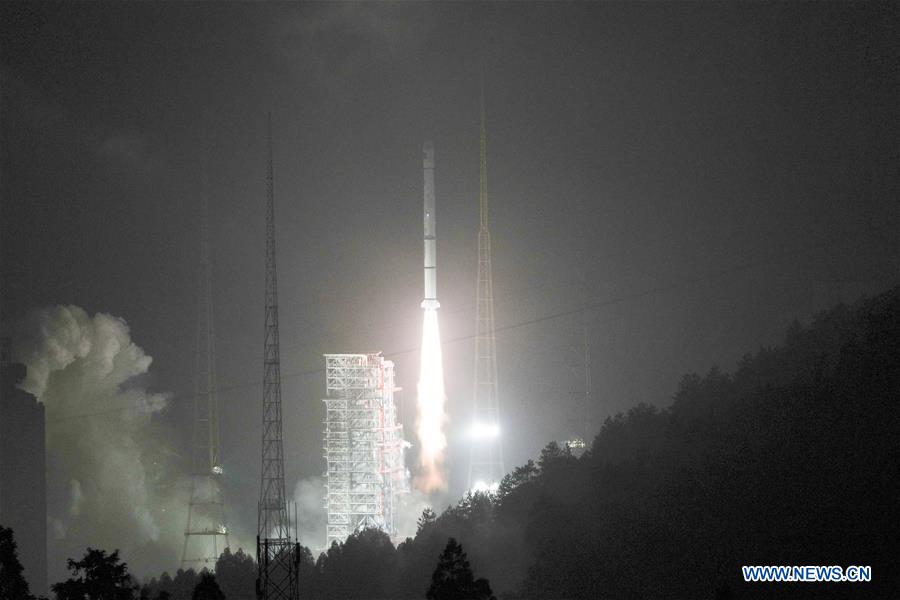 XICHANG, Sichuan - China sent a new Beidou navigation satellite into orbit on a Long March-3A rocket from the Xichang Satellite Launch Center, in the southwestern Sichuan province, at 4:58 am Tuesday.
The satellite is the 32nd of the Beidou navigation system, and one of the Beidou-2 family, which is the second generation of the system.
The launch was the 280th mission of the Long March rocket series.
China started to construct the third-generation of Beidou system in 2017, and eight Beidou-3 satellites are now in space.
So why launch another Beidou-2 satellite?
"The launch of a backup Beidou-2 satellite will ensure the system's continuous and stable operation," said Yang Hui, chief designer of the Beidou-2 series.
Named after the Chinese term for the Big Dipper constellation, Beidou aims to rival the US GPS system, Russia's GLONASS and the European Union's Galileo as a global satellite navigation system. The project was formally launched in 1994. It began serving China in 2000 and the Asia-Pacific region in 2012.
Since then, the system has provided reliable and free, all-weather and all-time positioning, navigation and timing services to customers in the Asia-Pacific region and has never been out of service, according to the China Academy of Space Technology.
However, some of the Beidou-2 satellites are nearing the end of their lives and need to be replaced by backup satellites. China launched two backup satellites on March 30 and June 12, 2016.
This new backup is not a simple repeat of previous satellites, but has been upgraded to improve its reliability, said Yang.
It carries a rubidium clock, which is the key to the accuracy of its positioning and timing.
When China began reform and opening-up 40 years ago, its satellites mainly used costly imported rubidium clocks. After the launch of the Beidou program, the United States banned exports of rubidium clocks to China.
Sun Jiadong, chief designer of the Beidou system and an academician of Chinese Academy of Engineering, said China must depend on itself.
China's first self-developed rubidium clock was tested on a satellite in September 2006. The performance of China's rubidium clocks was improved on Beidou-2 satellites.