China to have 300 forest cities by 2025
Share - WeChat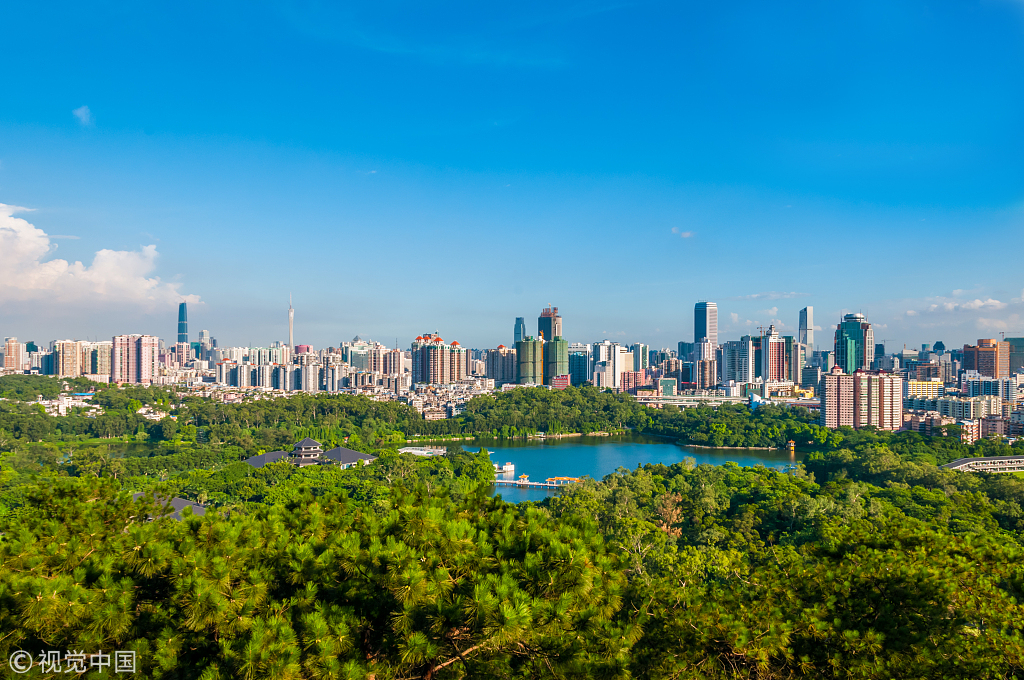 Adding more greenery to cities is a major component of China's future urban construction planning, with 300 State-level "forest cities" to be part of the country's ecosystem by 2025, the forestry authority said on Friday.
Two-hundred State-level forest cities and six city clusters will be developed in the next two years, according to a national development plan released by the State Forestry and Grassland Administration.
China has promoted the development of forest cities in recent years to improve the environmental condition of urban areas through greater green coverage.
The cities are expected to help reduce average air temperatures, improve air quality, create noise barriers, generate new wildlife habitats and improve local biodiversity.
Under the plan, areas including the Beijing-Tianjin-Hebei province cluster, cities along the Yangtze River and border regions connecting countries involved in the Belt and Road Initiative will be top priorities.
The development of forest cities will expand vegetation and strengthen the protection of ecological resources through increasing investment and international cooperation.
"People will see more benefits from the added greenery and an improved living environment," said Peng Youdong, deputy head of the administration at the Eco Forum Global Guiyang Annual Conference on Friday in Guiyang, Guizhou province.
"The development of forest cities will contribute to our national plan of building a beautiful China by 2035. We need to further improve public awareness on ecological protection and gain more public support," he said.
China is one of the most rapidly urbanizing countries in the world. Its urban population stands at more than 800 million. That number is expected to soar to 1 billion by 2030, the administration said.
More than 200 cities in 18 provinces and municipalities have been involved in the forest city development plan since 2004. A total of 138 cities have attained State-level forest city status, with an average annual increase of 13,333 hectares in forested area in each city over the past five years.
"China has designated ecosystem construction as a national strategy, and it now plays an important global role in the campaign. China's successful experience should be shared with more countries to benefit people worldwide," said Liu Shirong, executive member of the International Union of Forestry Research Organizations.
Liu also said scientific solutions China has found to overcome challenges in building forest cities should also be studied by other countries to help improve ecology-related services around the world.
Zhao Yandi contributed to this story.