Wave of discontent rocks shipping industry
Share - WeChat Although the country's merchant fleet needs more sailors, low wages and social status, poor conditions and long absences from friends and family are deterring recruits, as Jiang Chenglong reports.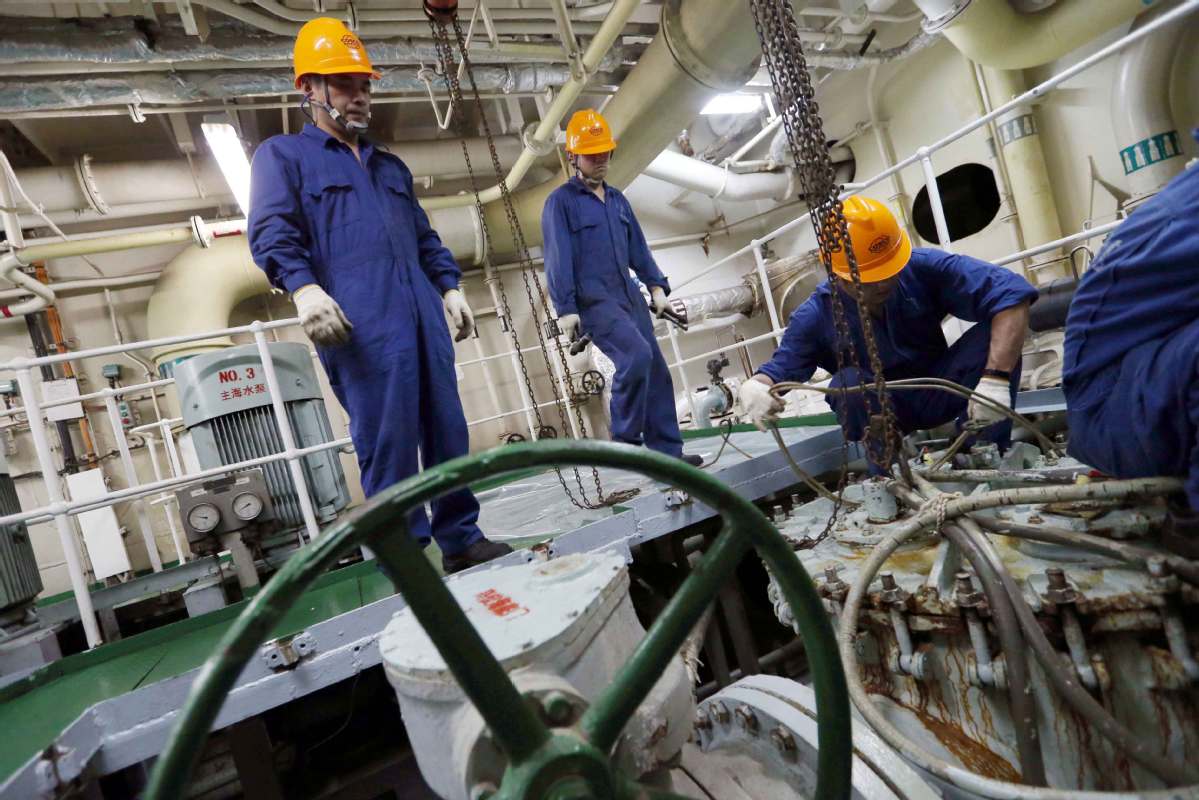 The Belt and Road Initiative, China's drive to revive ancient trading routes to carry goods across regions ranging from Europe to Africa, will be heavily reliant on efficient transportation systems via the Silk Road Economic Belt and 21st Century Maritime Silk Road.

As such, the nation's oceangoing merchant fleet is becoming increasingly important, but low wages, poor onboard conditions and long absences from home mean young people are shying away from a life at sea.

That reluctance is a new phenomenon. Forty years ago, being a seaman on a merchant ship was a respected and sought-after job because the wages were good and the opportunities for overseas travel were very attractive.

However, there was another crucial factor: the chance to buy one or even all of the "four essential items"-a television, a refrigerator, a washing machine and a tape recorder.

These items represented status and fortune, but most people found them almost impossible to obtain. Sailing was one of the few jobs that offered relatively easy access to them.

"At the time we were allowed to buy one of the four items-minus import duty-for every 90 days we spent aboard ship. They weren't available at home," said Huang Jialin, who has been a sailor for more than 30 years.

The 57-year-old is captain of the MV Tianbaohe, a container ship owned by China Cosco Shipping Corp, whose 1,114-vessel fleet is the largest in the world.

"We earned high incomes, supplemented by a daily subsidy of $2.30 while we were at sea," he recalled. "My salary was 10 times more than my wife's.

Being a sailor was a valued job back then."