Wave of discontent rocks shipping industry
Share - WeChat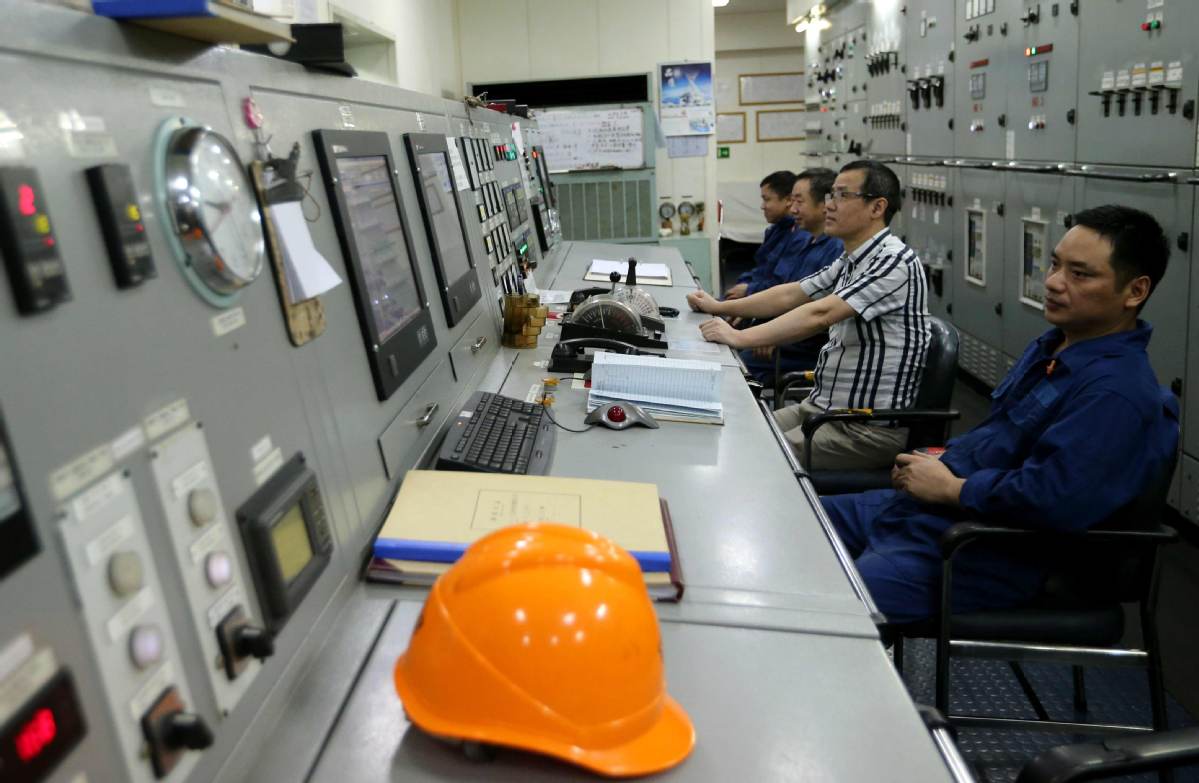 Stress and safety

Every day, Wu is required to spend two four-hour watches, one in the morning one at night, assisting the third officer on the bridge in steering the ship, monitoring radar screens and looking out for other vessels. The other officers and crew take the helm at other times.

Life on the bridge is stressful, but the engine room-where the main engine and boilers are located-is far harsher physically as a result of the deafening noise, high temperatures and the overwhelming stench of diesel oil. Despite the heat, the engineers and motormen who maintain the equipment must wear earplugs and protective uniforms.

"If the engine alarm system sounds, we must remain on 24-hour standby to check and maintain the facilities at short notice," said Zhu Wenming, the chief engineer. "Otherwise, there could be operational problems that could threaten the ship's safety."

At these times, Zhu sleeps on a sofa rather than in his bunk to ensure he won't sleep too soundly and fail to hear if an alarm sounds.

When things are running smoothly, the biggest danger the sailors face is boredom, because the work is repetitive and they rarely find a mobile phone signal, meaning they cannot contact their families.

"Life at sea is really dull," said Zhu Mingliang, 31, who was a sailor for eight years.

"I often asked myself why I became a sailor. Having no phone signal for days means sailors lose contact with society and can't connect with their families," he said. "When I came home last year, I tried to hug my little son, but he pushed me away. I felt guilty at being unable to look after my home."

Zhu earned 7,000 yuan a month, which wasn't enough to support his family, so he quit and opened a fruit store in his hometown.

Tao Jie, 29, a motorman on the MV Tianbaohe, has been single for six years. His parents have been urging him to find a new job for about two years, but he is reluctant.

"I've been a sailor for many years, and I'm not capable of doing any other work, so I could easily find myself earning far less," he said, adding that many of his shipmates share his opinion.

Although he understood their concerns, Zhu said the sailors were naive. "You won't know the result if you don't try to change. Of course changing jobs can be risky, but I was willing to face that," he said.