Safari time
Share - WeChat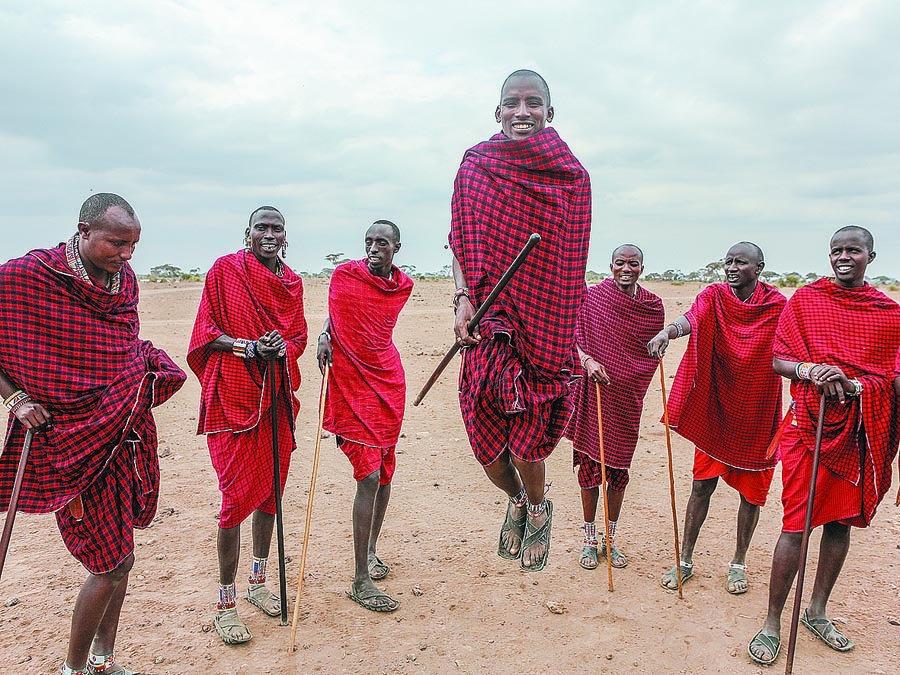 Arrival
Once at Nairobi airport, the road trip of 16 kilometers will lead tourists to the city center, offering glimpses of life in the countryside as well as the urban hustle and bustle.
After checking into a hotel, one can choose from a host of tour options such as viewing giraffes or visiting an elephant orphanage located near Nairobi National Park and managed by Daphne Sheldrick, the widow of the well-known game warden David Sheldrick.
An entry ticket to the haven for elephants rescued from parks and reserves is 35 yuan ($5) per person.
Eating authentic Kenyan food for dinner while being entertained by traditional dancers might be a relaxing way to end the first day.
The Nairobi Gallery - in the heart of the city and housed in an old government building - is available for those with a taste for art. Locals used to refer to the building, constructed in 1913, as the place for "hatches, matches and dispatches", as births, marriages and deaths were recorded there.
The gallery is managed by Kenyan museums and showcases works by emerging African artists.