Picturing the past
Share - WeChat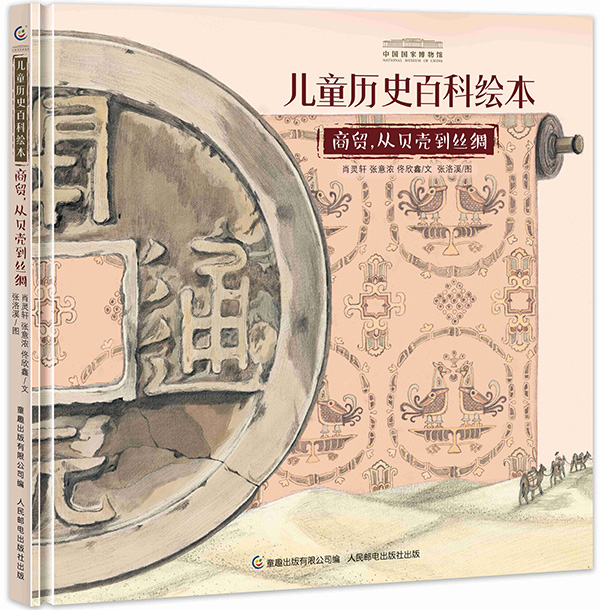 "More than one hundred years after the collapse of the Han Dynasty (202BC-220), the Roman Empire, which favored the Chinese silk trade, gradually began to fall apart and eventually split into two halves. The eastern part, which became known as the Byzantine Empire, continued to trade with China. Archaeologists have since found that there was a novel thing that people from Byzantine sold to China. It was glass cup."
This is an excerpt from a volume about commerce and trade from a series of picture books about Chinese history. Below the Chinese text is a vivid picture showing a busy spot on the Silk Road, depicting people dressed in the style of the Tang Dynasty (618-907). Among them, a Chinese man can be seen observing a glass cup being presented to him by a foreign businessman from the Western Regions outside Yumen Pass.
Meanwhile, a traveler leading a camel talks to another man as a Buddhist monk, who seems to be traveling far for his faith, passes by. There is a man with a male lion as its cub plays nearby. The lion, very much favored by Chinese people, was also brought to China from the Western Regions. Behind them, framing this busy tableau, is a row of inns, shops and restaurants.
There are eight volumes in the picture book set, designed for children aged 5 or above to learn about Chinese history through different themes: food in ancient times, the forming of the concept of home for ancient people, transportation throughout China's history, the great rivers where Chinese civilization originated from, and how people did business.
Most Popular