French artist revives human-nature bond in Beijing
Share - WeChat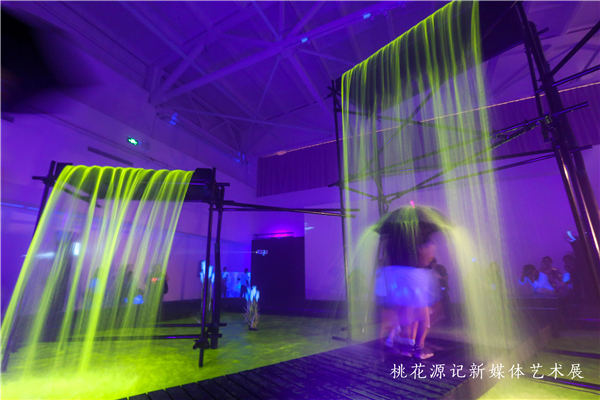 Entering a hidden grotto from a double-door refrigerator, the destination beyond opens a whole new world. Five-meter-high waterfall, a pond rippling with reed and flutes of luminous champagne, the magical Sanctuary art exhibition at downtown Beijing's Lang Yuan Vintage park touches the hearts of a wider public.
The event, named after the Peach Blossom Spring fable by ancient Chinese poet Tao Yuanming, forges a spectacle where every visitor will explore an ethereal place entirely detached from modern civilization and experience the wonderful harmony between man and nature.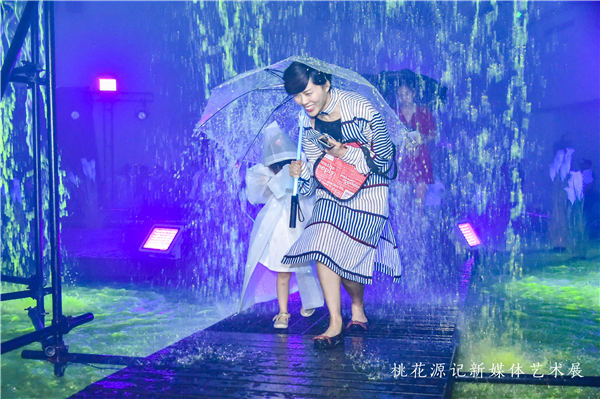 The whole space of Sanctuary glitters with water imageries. Visitors may dare through the waterfalls or simply stroll around this dreamy place.
"It is like reopening a world forgotten by human beings," Jean-Charles Penot, artist of the show, said to China Daily website. "A long time ago, people still visited this cave which is connected by nature. Today we reopen this door so people can reexplore the genesis of life with the power of water and how water brings life and hope to people."
Growing up in a coastal town near Bordeaux of France, Penot was deeply influenced by his grandfather and became a nature lover himself. "He taught me to grow vegetables, showed me the beauty of the forest, names of every single plant," Penot said. "My grandpa taught me how to respect nature and how nature will always give you back."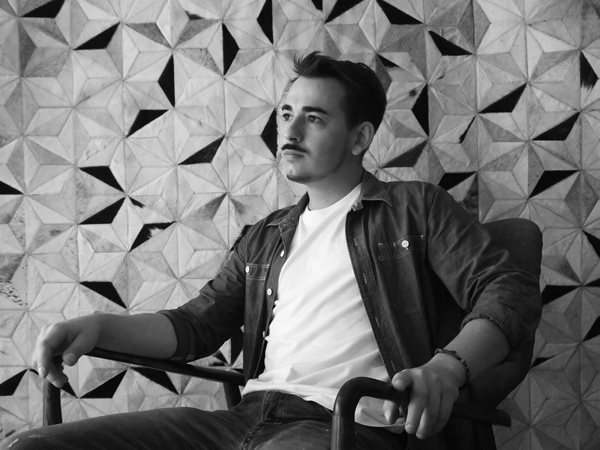 An illustration book in his grandfather's collection guided Penot to the expeditions around China. "I imagined myself coming to China to work on these amazing architectures with so much harmony with the landscape. This was why I decided to come here," he said.
Fascinated by the scenery and exotic experiences at remote ethnic villages in Southwest China, the artist would stay weeks with villagers, learning local traditions and ways of living. "All the time I had with Yao people and Blang people gives me the inspiration that I try to bring back to Beijing."
Most Popular