Highlights of Xi's speech at SCO Summit
Share - WeChat President Xi Jinping delivered a speech at the Shanghai Cooperation Organization Summit on Sunday.
The conference runs from June 9 to 10 in Qingdao, a coastal city in East China's Shandong province.
Here are the highlights of the speech.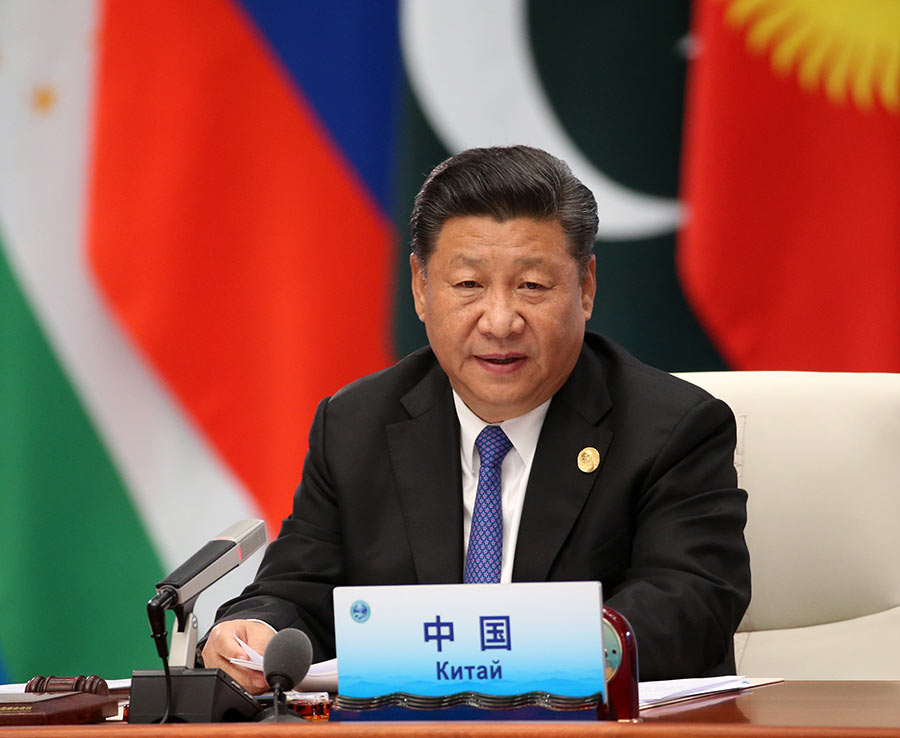 To further carry forward the Shanghai Spirit
President Xi called for further carrying forward the Shanghai Spirit to surmount difficulties, defuse risks and meet challenges.
"We should reject the Cold War mentality and confrontation between blocks and oppose the practices of seeking absolute security of oneself at the expense of the security of other countries, so as to achieve security of all," he said.
Pursuit of cooperation is a surging trend when facing protectionism
While hegemony and power politics still persist in the world, the growing call for a more just and equitable international order must be heeded. Democracy in international relations is an unstoppable trend of the times, Xi said.
Pointing out that unilateralism, trade protectionism and backlash against globalization are taking new forms, he said the pursuit of cooperation for mutual benefit represents a surging trend in this global village where countries' interests and future are interconnected.
Setting up 30-bln-yuan lending facility
President Xi announced that China will set up a 30-billion-yuan ($4.7 billion) equivalent special lending facility within the framework of the Inter-Bank Consortium of the Shanghai Cooperation Organization.