Getting hitched the way they want
Share - WeChat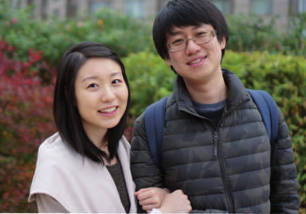 As one of the country's leading overseas wedding planners, the company now has 15 branches running across the country's major cities, including Beijing, Shanghai and Guangzhou, Guangdong province.
Gai pointed out that simplicity and convenience are the main factors behind the decision to hold an overseas wedding.
"An overseas wedding trip is usually complete with a pre-wedding photo session and a honeymoon," he said. "The whole experience is more relaxing than that of a traditional wedding at home that has many routines cramped into one day."
Hua added that getting married in another country is also not as expensive as most people think. For example, the average price of orders at QWedding cost around 70,000 yuan, which is comparable if not lower than most traditional wedding banquets.
Hao Jiejing, 26, and her husband Jiang Kun, 27, can attest to the high price of a traditional celebration - the newlyweds recently spent a whopping 300,000 yuan for a 12-table banquet at Jing An Shangri-La West Shanghai.
The couple said that they were initially looking forward to having an overseas wedding but had to drop the idea after facing opposition from parents, a phenomenon which is not uncommon. The same survey done by Ctrip showed that only 8 percent of couples who want overseas weddings actually have one. Parental opposition was cited as the main factor.
One solution to this problem, albeit a more expensive one, is having two weddings. This is what Zhang and her fiance plan to do.
"We will have a small wedding in Bali and then throw a banquet for family members and friends who couldn't come to our wedding when we go back to China," said Zhang.
"This way, we can have our fun while satisfying our parents and keeping with tradition."