Jinzhou develops themed itineraries to boost tourism
Share - WeChat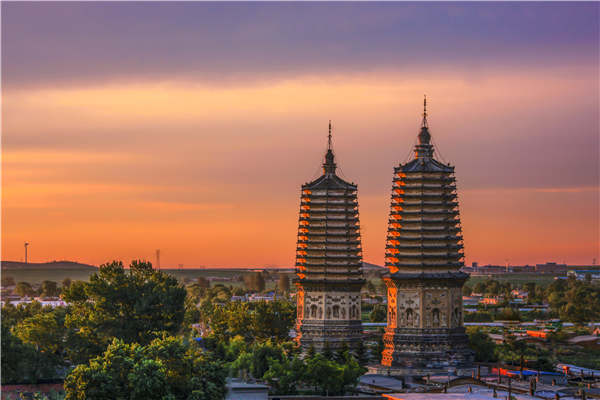 Jinzhou has launched six travel routes with such themes as culture, coastline and education.
The city in Liaoning province is a popular getaway for Beijing residents, since the journey takes about three hours on the 15 high-speed rail lines connecting it with the capital.
Many also make the five-hour drive for weekend visits, Jinzhou's tourism authority says.
The city has forests, seaside and wetlands, Liaoning provincial tourism development commission's deputy director Wang Xiaojiang says.
Emperors worshiped at Yiwulyu Mountain during the Liao (916-1125) and Qing (1644-1911) dynasties.
It claims to have Asia's largest Manchurian red pine forest and boasts vast varieties of flowering reeds.
"Visitors can follow ancient emperors' footsteps among verdant pines and cypresses, unique rock formations and serene valleys," Jinzhou's tourism development commission director Jiang Lixin says.
The stone structure Baolinlou built on a cliff face is a major draw.
Many travelers enjoy Jinzhou Bay's sand and swimming.
The beach is connected to Bijiashan Island by a 2-kilometer stone bridge that appears when the tide ebbs. The island contains such historical attractions as the Sanqing Pavilion.
Jinzhou is also celebrated for its barbecue.
The city of 1.2 million people hosts two restaurant grills for every inhabitant, Jinzhou barbecue association president Li Zhi says.
"Almost every resident knows how to grill," Li says.