German cuisine: It's not just pork and sausages
Share - WeChat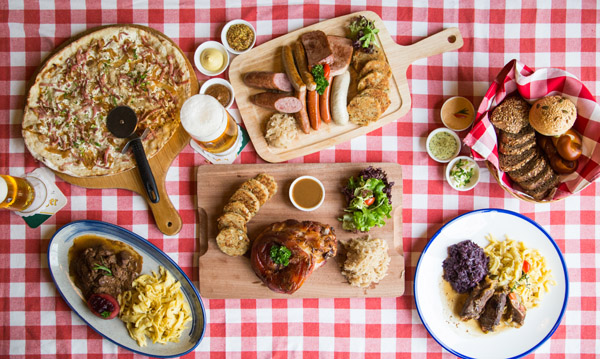 A man who has taught Chinese how to appreciate bread puts more food on the table
"Marriage is like visiting a restaurant: you always think you chose the best until you see what your neighbor got."
This wonderful morsel of thought is on a wall in Bodensee Kitchen, a restaurant in Beijing that offers rustic and European fare that is usually hard to find in these parts.
Bodensee Kitchen is in Lucky Street and shares an entrance with one of the first German bread makers in China, South German Bakery, which has been around for 12 years. Thanks to the German founder, Michael Paingt, these hard, dense and salty German breads, which most Chinese were either ignorant or disliked have gradually won wide appreciation.
Now Paingt has opened a fully fledged German restaurant in the place where he first started trading in Beijing 12 years ago, on the second floor of the bakery. Now you can enjoy German food, specifically German-Austrian-Swiss cuisine from his hometown of Bodensee (Lake Constance), located where Germany, Austria and Switzerland meet.
"The perspective of German food in China is a little bit boring," Paingt says. "Most people think what we eat every day is pork knuckle and sausage."
Of course, these two are quintessential dishes, and a dozen German restaurants in Beijing serve them, but Bodensee Kitchen tries to go further, he says.
Most Popular