Fuxing trains eyeing global markets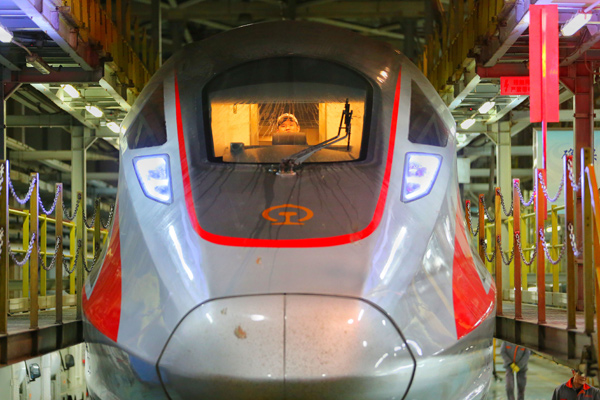 The nation will take steps to globalize its high-speed railway technology standards this year to further boost the market potential of its Fuxing bullet trains in the international market, said a top company official of the country's railway network operator.
"The next step is to accomplish the railway technology standards and further their internationalization. In addition, steps will also be taken to enhance and globalize the intellectual property associated with the technology taking the 'Fuxing' series as a focus," said Lu Dongfu, general manager of China Railway Corp.
Fuxing, also known as "Rejuvenation", is China's self-developed new generation of bullet trains. Last September, the speed of Fuxing was increased to 350 km/h on the Beijing-Shanghai high-speed railway line and has become the world's fastest operational train service.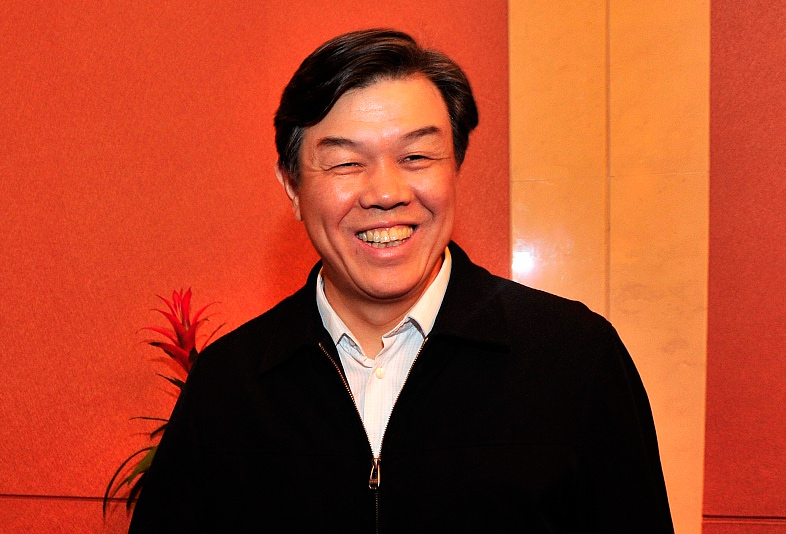 According to Lu, China Railway Corp has been at the forefront of developing international standards in recent years. By the end of last year, the company had led and participated in the revision of 55 international standards, including the UIC code of the International Union of Railways and standards recognized by the International Organization for Standardization.
"China has become a key player in the drafting and finalization of international railway standards," said Lu, who is also a deputy to the 13th National People's Congress.
Chinese standards have already been adopted in the Jakarta-Bandung high-speed railway and China-Thailand railway, according to Lu.
The company will also contemplate other steps to promote Chinese railway industry's going-global efforts by promoting freight service between China and Eurasia and pushing overseas railway construction. Steps have already been taken to further promote the China Railway Express, a freight service between China and Eurasia, this year, Lu said.
One international and one intercity coordination agreements that were signed in 2017 will help enhance the service quality, reduce costs and ensure on-time service of the CR Express, he said.
By the end of February, there were 7,200 freight train trips between China and Europe. CR Express has 61 routes between 38 Chinese cities and 36 European cities in 13 countries, according to the company.
The company will push the full construction along the Jakarta-Bandung high-speed railway in Indonesia and the Hungary-Serbia railway linking Budapest and Belgrade. Bidding for the Malaysia-Singapore high-speed railway and preparing for preliminary work of the Moscow-Kazan high-speed railway are also in the pipeline, Lu said.
By the end of 2017, China's high-speed railway network had reached 25,000 km, accounting for nearly two-third of the total in the world. The nation's railway network spans 127,000 km.
China's high-speed railway has been built in different regions with diverse geographic conditions. It even runs on the frozen soil in the northeastern region and also crosses mountainous regions in the Qinling Mountain. The technology has so far proved solid.