Fairy-tale blending
Share - WeChat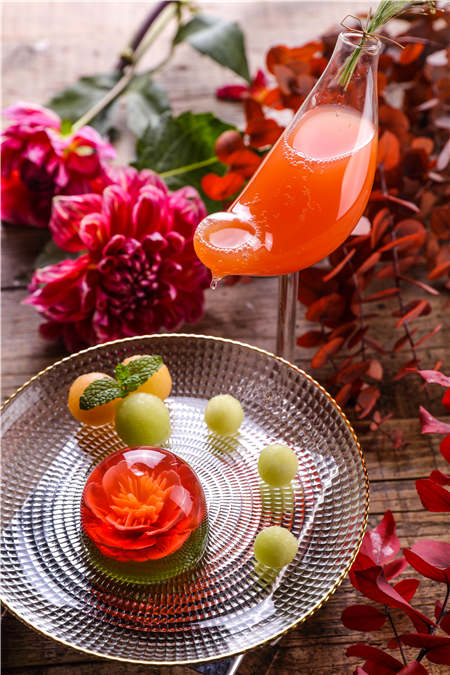 Opened last year, Blanko Mini Market is another popular site for online besties at Joy City in Beijing's Chaoyang district. It's a coffee-and-dessert shop combined with a furnishing, magazine and arts store.
From Danish furnishing brand Hay's toothbrush and Italian pop art Seletti's plates to tapes and notebooks, each element at Blanko Mini Market has proved a hit with customers, especially the younger ones.
Yin Yu, founder and CEO of Blanko, also works as CMO of Woo Space, an integrated office space in Beijing. She opened her first cafe in Woo Space, and has now updated Blanko into a place where people can rest and find their inner peace.
"I picked all the brands that sell products in Blanko. They are all good quality and I've asked for permission to sell the products," says Yin, who studied in Singapore and New York.
Blanko means blank in German, and both its coffee and desserts can help their customers shake off their troubles and achieve a balanced state of mind. Bai Miao, dessert chef at Blanko has been working for months to make this happen.
She leads an all-female team of five kitchen chefs to create innovative French-style desserts, including jasmine tea mousse, black forest gateaux, lemon tarts and macaroons.
She adds Chinese seasonings like Sichuan pepper to her desserts, as well as oolong tea and jasmine tea.
Bai recently designed a two-layer afternoon tea set for two to three girlfriends to share. "I make each dessert a smaller size so that the women won't to be burdened with eating too much sugar," says the 26-year-old.
Most Popular