Historic city moves mountains in its zeal to modernize
Share - WeChat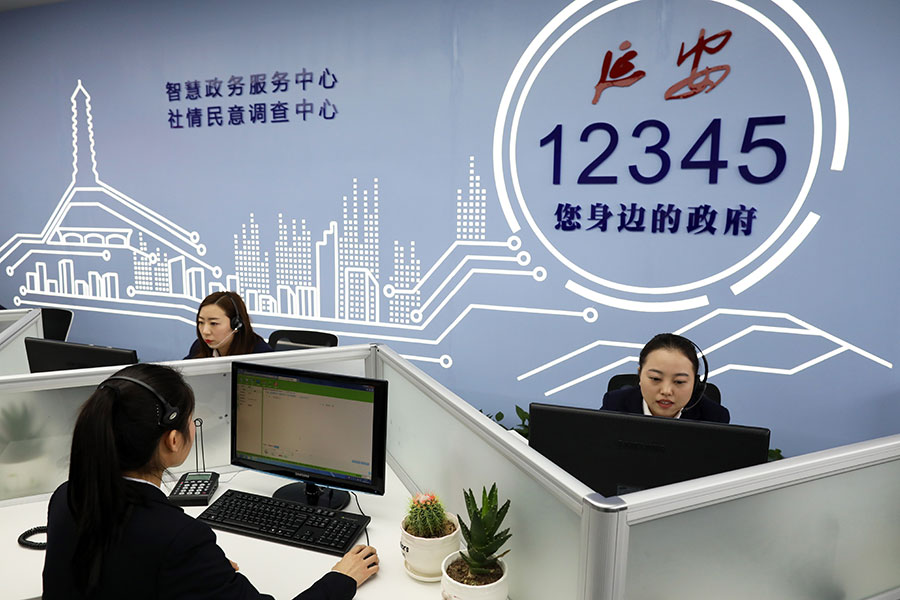 In Yan'an, a remote mountainous city in the north of Shaanxi province that is revered as the cradle of the Chinese Communist revolution, a new type of revolution is taking place.
"Right now, more than 500,000 residents are living in the 36 square kilometers of Yan'an old city," said Cao Yongyun, deputy Party chief of the Working Committee for the Yan'an new city zone.
"The old city is so cramped that most flat land has been used for buildings, but intensive human activities and construction might disturb the many cultural and historical sites inside," Cao said. "So in 2011, the city government invited experts to discuss how to expand the city, and they made a bold and unprecedented decision-build a new city on the hills."
Since 2012, the city has been leveling the low barren hills and valleys north of Yan'an to create a 38-square-kilometer new city zone. Six roads connecting the old and new will be finished by the end of 2018, with most of the new infrastructure done by 2021, he said.
"The new city zone will house more than 200,000 residents, and will be the new business, residential and entertainment center for Yan'an," Cao said. The new city will also include advanced water recycling, as well as parks and natural protection zones, he added.
"Yan'an has a very dry and fragile ecological system," he said. "The new city is designed like a sponge. It will have various water conservation and recycling systems."
"After 30 years, you will see a new, modern Yan'an that is fit for living, businesses and tourism, while the old Yan'an will focus on preserving its cultural and historical sites," he said.
In 2014, President Xi Jinping said, "There is no modernization without digitization."
In Yan'an, a new type of bus lets passengers pay fares using their phones. Passengers scan a QR code when they board and the fare is deducted from their WeChat account.
Forty-seven buses are in trial operation, and 23 new bus lines are being opened before Spring Festival, said Zhang Xin, director of digital services at the Yan'an Cyberspace Administration Office.
Residents can also make medical appointments, pay utility bills, request government assistance, report crimes and access other services, all online, Zhang said. "We hope to elevate Yan'an... to a smart city in the cloud that uses advanced technologies to energize its social and economic development."
Internet technologies also will make government more efficient, said Su Feng, the director of the cyberspace administration. On a big screen at the Yan'an government building, there is information on every city official. Their superiors can check their daily agendas, monitor their work and distribute the workload accordingly.
The system also allows offices to collect and share data across counties, Su said.