10 things Beijingers do during wintertime
Share - WeChat Although the first sight of snow seems still far away, Beijing offers the city's fun-seekers many other appealing options, from royal gardens to winter resorts. Your sweet tooth and palate for fine art can also be satisfied by the abundant choices in street food and art exhibitions.
Let's take a look at 10 recommendations for things to do during the wintry season. Maybe you will discover some new ideas for your own list!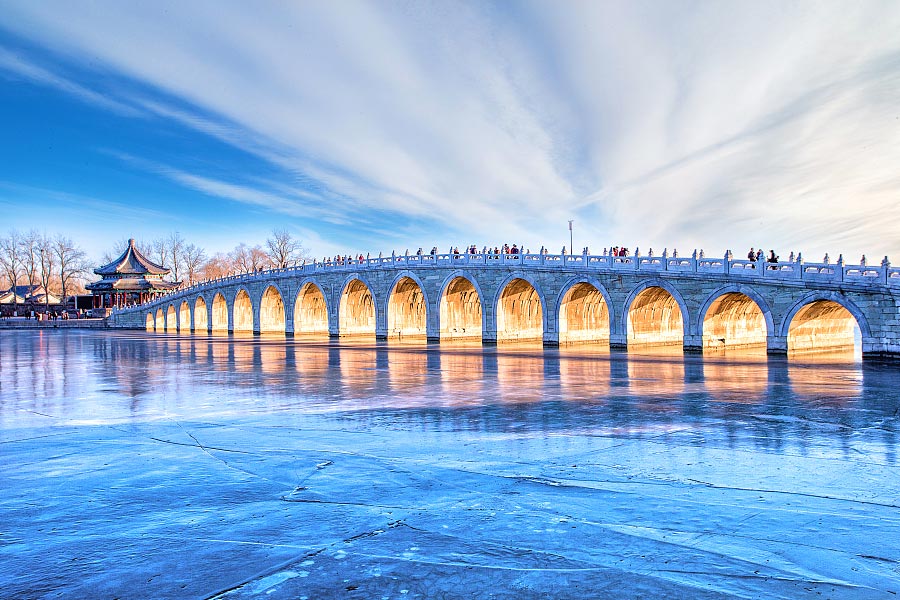 The Summer Palace was designed as a summer resort for the Empress Dowager Cixi in the Qing Dynasty (1644-1911). Recently it has attracted thousands of tourists hoping to catch sight of the setting sun shining through the Seventeen-Arch Bridge over the frozen Kunming Lake.