Classic Never Goes Out Of Style
Share - WeChat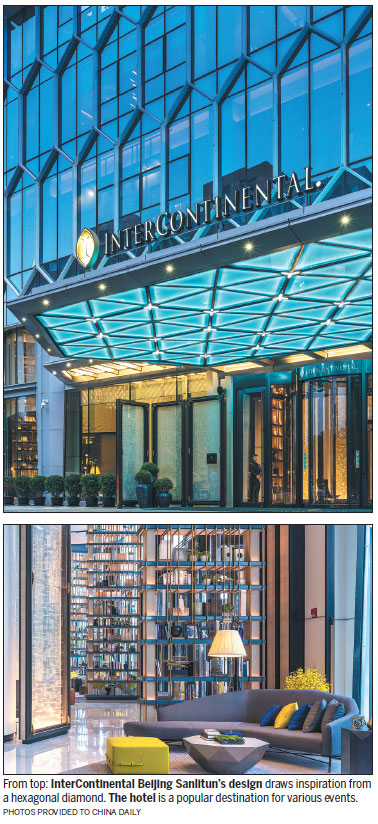 Luxury Sanlitun hotel plays it elegant in era of fickle fashion hotels, Li You reports.
Fashion is a fickle business with the hottest trends coming and going as quickly as the tide that sweeps in and out at the shore. But when fashion is your business, having a central, enduring and classic philosophy is what separates the leaders from the pretenders.
InterContinental Hotels & Resorts, whose flagship Beijing hotel is located in affluent Sanlitun, has been a fashion classic for more than 70 years.
Francois Vanvi, the owner representative of InterContinental Beijing Sanlitun, is proud to say he doesn't follow the ebbs and flows of fashion, but instead has a tireless focus on providing "classic, elegant and comfortable" products for the hotel's many discerning guests.
One of the first signs that this hotel is a leader not a follower is in the sheer size of its guest rooms, starting at an impressively comfortable 45 square meters.
All rooms are equipped with cozy furniture to relax upon, spotlessly clean bath tubs, shinning faucets and fresh flowers - as well as captivating views of Beijing's trendy downtown Sanlitun area.
Francois says that though the latest technology plays a role in any hotel, it is not the be-all and end-all. While having gentle nods and winks to technology here and there, the rooms at InterContinental Beijing Sanlitun have a "back to basics" feel at their heart.
"High-tech is not a fit for everybody," Francois says. "Fashionable and elegant things should make people feel comfortable, relaxed and with amenities friendly to use."