Policeman acts like son to woman with memory loss
Share - WeChat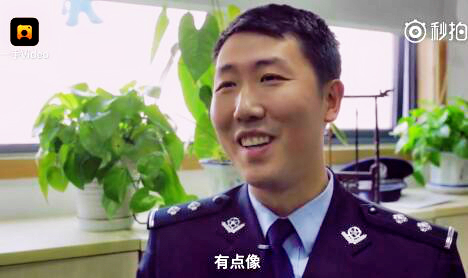 A policeman in Shanghai has taken on the role of a son to an elderly couple in North China's Shanxi province who lost their own son 15 years ago.
By sending greetings, communicating through the telephone and internet, and sometimes paying visits, Jiang Jingwei has given them great comfort over the past five years.
Back in 2003, Liang Qiaoying and her son, Xia Xiaoyu, were exposed to poison gas. Liang survived but her son did not. Since then, she has suffered from memory loss and paralysis of the lower limbs.
Her husband, Xia Zhanhai, didn't tell her the truth that their son had died, but said he went to work in another city. But Liang still missed her son very much.
When Shanghai hosted EXPO 2010, Xia saw a policeman from the city named Jiang on TV.
"He is the spitting image of my son," Xia recalled on Pear Video, a popular video-sharing website.
With the help of a TV program, Xia located the policeman and persuaded him to impersonate his son and offer his wife some consolation. Jiang said he had to think about what he was being asked to do.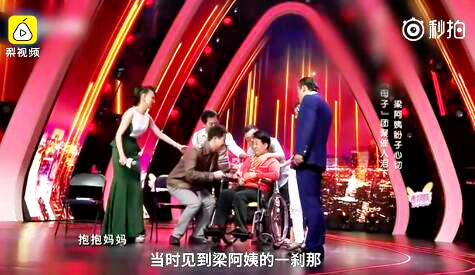 "I had to consider the feelings of my own parents. So I was reluctant to call another woman, 'mum'," Jiang said.
Jiang's own father encouraged him to offer help.
When the mother and the "son" met, Liang felt the deep sorrow of a mother missing her son. When she called him "Xiaoyu", he just kept nodding and behaved like he was actually her son.
To reduce doubts of Jiang's true identity and lessen potential trouble, the host of the TV program explained to the mother that "Xiaoyu" had been working far away from home for so many years that his accent had changed greatly. In addition, he was working for a security unit so he could not come home often.
Since then, Liang has gotten better and Jiang continues to act as a devoted son and keeps in touch with the couple, who live about 1,700 kilometers from him.