Animated film wins big for exploring life and death
Share - WeChat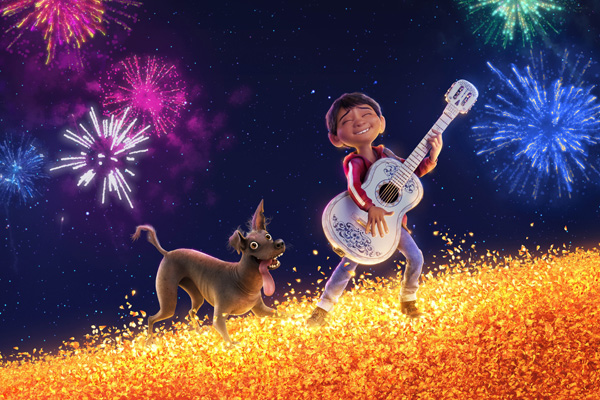 It is a curious coincidence that an animated film becomes a dark horse in the Chinese film box office competition at the end of these recent two years.
In 2016, Japanese director Makoto Shinkai's youth-fantasy film Your Name caused a huge sensation in China, while this year's answer may go to Pixar Animation Studios' Coco.
Since its premiere in China Nov 24, the musical fantasy film has already taken in over 602 million yuan ($91.03 million) so far.
Against the backdrop of the Mexican holiday Dia de los Muertos, a day dedicated to celebrating family members who have died, the animation centers on a 12-year-old boy named Miguel who is accidentally transported to the land of the dead, where he seeks the help of his great-great-grandfather to help him be a great musician and also return him to his family among the living.
Most Popular