Wealthy Chinese seek adventures on vacation
Share - WeChat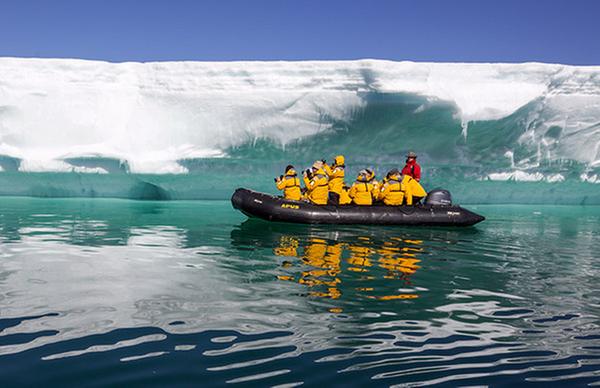 Visitors tour Antarctica in January. According to Tuniu, a travel website, in the past Spring Festival, about 10 Chinese visitors, who are mostly from Shanghai, booked tours to the continent.[Photo by Wang Yanan / For China Daily]
Despite a sluggish world economy, the expanding group of wealthy Chinese, especially millennials, is showing a bigger appetite for luxury travel, adding a bit to the members' spirit of adventure.
According to The Chinese Luxury Traveler 2017 Report - jointly released on Monday by Shanghai-based Hurun Re-search Institute, which observes the rich, and International Luxury Travel Market Asia - the average upscale traveler spent 380,000 yuan ($55,855) on family travel last year, 220,000 yuan of which was devoted to shopping, up 57 percent year-on-year.
This seventh report released by the two organizations covers wealthy travelers from 12 Chinese cities. The survey polled 334 affluent Chinese with an average personal wealth of 22 million yuan.
In terms of accommodation budgets, the younger generation, who were born in the 1980s, had a budget 3,325 yuan higher than others, up 7 percent from 2015.
However, private short-stay rentals, like those provided through Airbnb, had not won equal favor among wealthy Chinese tourists. When asked if they would consider such service, 28 percent of those surveyed said no and 10 percent said it was highly unlikely.
Another 31 percent showed a neutral attitude. The lack of top-tier services at the private residences is the main reason for the luxury travelers' indifference.