Wealthy Chinese seek adventures on vacation
Share - WeChat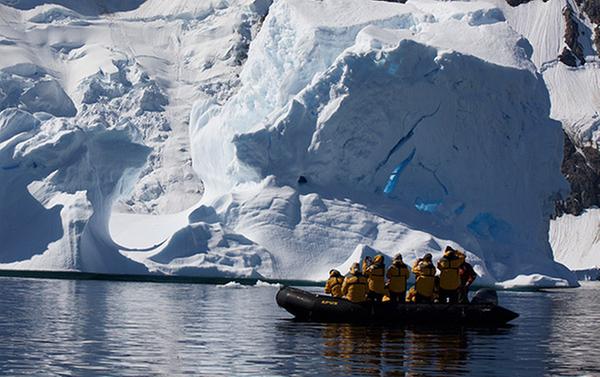 Visitors tour Antarctica in January. According to Tuniu, a travel website, in the past Spring Festival, about 10 Chinese visitors, who are mostly from Shanghai, booked tours to the continent.[Photo by Wang Yanan / For China Daily]
Adventure travel will be the theme in the next three years, according to the survey, with around-the-world travel, polar expeditions and outdoor adventures the most popular. The generation born in the 1980s shows greater interest in these areas. About 36 percent of these young, wealthy tourists plan to visit Africa in 2017, up from the 23 percent in 2016. Meanwhile, 32 percent of them expect to fly to polar areas this year, up from the 17 percent a year earlier.
According to HHTravel, a luxury travel brand under China's largest online travel agency Ctrip, the number of consumers interested in polar trips with an average personal wealth of at least 10 million yuan has grown since 2014. Meanwhile, travel packages which include hunting in Africa promises room for growth among wealthy Chinese.
Andy Edwards, global director of brand and marketing communications of travel booking firm Agoda, also agreed that wealthy Chinese travelers seek adventurous, undiscovered destinations rather than going to common recreational resorts.
"As these high-end travelers become increasingly independent in terms of wealth, cost considerations weigh less heavily and they are able to travel more freely to the places they favor the most," said Rupert Hoogewerf, chairman and chief researcher of Hurun Research Institute.
"These choices are highly significant, as they often set the trend for future waves of tourism, with these high-end pioneers setting the benchmark," he said.