CARACAS -- Venezuelan President Hugo Chavez on Monday admitted defeat in a referendum on constitutional changes held on Sunday.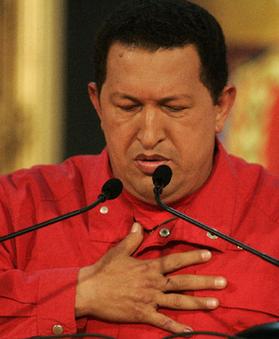 Venezuelan President Hugo Chavez reacts during a news conference at Miraflores Palace in Caracas December 2, 2007. Chavez lost a tight vote on Sunday in a referendum on giving him new powers and scrapping term limits on his rule. [Agencies]
According to the National Electoral Council, 51 percent of voters voted against the changes with 49 percent in favor.
The turnout was 56 percent, said Tibisay Lucena, chief of the National Electoral Council, adding that with 88 percent of the votes counted, the trend was irreversible.
"This was a photo finish, and unlike past Venezuelan governments, my respects for the results have proved that I respect the people's will, " said Chavez, who won re-election with 63 percent of the vote last year.
"I tell you from the heart: for a few hours I debated with myself in a dilemma. I've now left the dilemma behind and I'm calm. I hope the Venezuelans are as well," he said.
"Now, Venezuelans, let's put our trust in our institutions," Chavez added.
It was the first time since Chavez came to power in 1999 that he has lost at the polls. The constitutional changes proposed in the referendum, if approved, would have greatly expanded his powers and let him run for re-election indefinitely.