Obama briefed on Sochi Olympics security
Updated: 2014-02-05 11:08:53
( Xinhua)
WASHINGTON - US President Barack Obama on Tuesday received briefing from his national security team about the efforts to support security for the Winter Olympics Games in Sochi, Russia.
Obama received an update in the White House Situation Room on the security environment and US cooperation with Russian authorities "and on the full range of US government support for our athletes, delegation, and Americans attending the Olympics," according to a White House statement.
"He was assured by his team that they are taking all appropriate steps regarding the safety of Americans," said the White House.
Obama also directed his team to continue to work closely with the Russian government and other partners to secure the Sochi games, and to review carefully and act on any new information that might affect the security of the Olympic Games.
US Vice President Joe Biden, Secretary of State John Kerry, Pentagon chief Chuck Hagel, CIA Director John Brennan, National Security Advisor Susan Rice, FBI Director James Comey and other top officials joined the meeting.
In an interview with CNN that aired last Friday, Obama said he believes Sochi is "safe" and there are always "some risks in these large international gatherings."
"The Russian authorities understand the stakes here. They understand that there are potential threats that are out there, and we are coordinating with them," Obama said.
"We've looked at their plans. I think we have a good sense of the security that they are putting in place to protect not only the athletes themselves, but also visitors there," he added.
China Daily in Sochi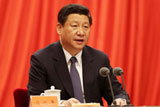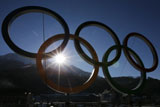 0
0
0
0
0
0
0
0
0
0
0
0
0
0
0