King, PM of Norway to attend Sochi Olympics
Updated: 2014-01-26 18:16:20
( Agencies)
MOSCOW - Norwegian King Harald V and Prime Minister Erna Solberg are going to attend opening ceremony of the Winter Olympics in Sochi, visiting Norwegian Foreign Minister Borge Brende said Monday.
"Our king as well as our prime minister will be present in Sochi," Brende acknowledged before his meeting with Russian counterpart Sergei Lavrov here.
According to Brende, the Norwegian delegation will be the third largest foreign delegation in the Sochi Games.
Earlier Monday, chairman of Russian Parliament's Lower House, or State Duma, Sergei Naryshkin, said that speaker of Slovak Parliament would attend the opening ceremony of the Games due on February 7.
The 22nd Winter Olympics will continue until February 23.
On Sunday, Russian President Vladimir Putin has described the boycott Olympics campaign by some western countries "a remnant of the old way of thinking."
China Daily in Sochi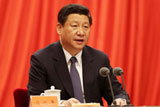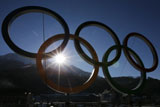 0
0
0
0
0
0
0
0
0
0
0
0
0
0
0