LONDON - McLaren's Lewis Hamilton expects to have an easier time fighting for the Formula One title this season than in his extraordinary 2007 rookie year.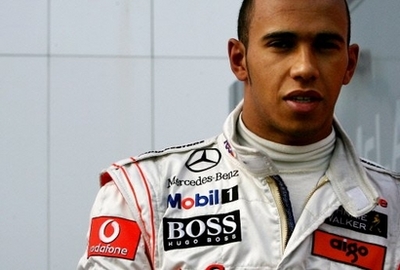 French Formula One legend Alain Prost says that although Lewis Hamilton (pictured here in February 2008) has raced in just 17 Grands Prix, he already has the experience necessary to win the driver's championship this season. [Agencies] 
"Perhaps there is more pressure but I feel there is less," the 23-year-old told British reporters during a training workout in the gym at McLaren's Woking factory on Monday.
"Last year I had so much to prove. There was the press asking 'can he do it or not?' I'm sure even people in the team were wondering. I was quick in testing but racing is a different thing. People wait for you to fail.
"I think this year is slightly easier. People know how well I can drive. I'm not going into an unknown world.
"I don't have any doubts that I will do a job this year but that means something different now. It means I want to win the world championship."
Hamilton won four races last season after starting off with nine podiums in a row, an unprecedented feat for a rookie.
He ended the season as runner-up by a single point to Ferrari's Kimi Raikkonen after leading into the final Brazilian Grand Prix.
Since then he has swapped team mates, with Spain's double world champion Fernando Alonso leaving for Renault after a troubled year at McLaren to be replaced by Finland's Heikki Kovalainen.
Hamilton, who was quickest in two of the three days of the last pre-season test in Barcelona, said those times suggested the rivals could expect to be as close as ever.
"Last year Ferrari were ahead by maybe three or four tenths of a second," he said. "They have a very good car again but now we are in equal cars.
"I thought it was strange that they were not at some of the tests with the other teams and I think Barcelona is a very accurate measure. It will be a lot closer than last time."
Four-times world champion Alain Prost agreed that Hamilton looked the man to beat.
"I think Lewis will be the top guy," the Frenchman told the BBC in an interview on Monday. "If he has a good car, I don't think it should be a problem. He has more experience now."
The season starts in Australia on March 16.