HOUSTON - Yao Ming underwent surgery to repair a stress fracture in his left foot on Monday. Houston Rockets team doctor Tom Clanton and Dr. Bill McGarvey performed the surgery on the All-Star center Monday morning.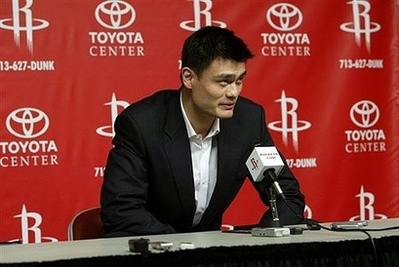 Yao Ming of the Houston Rockets, seen here in February 2008, has undergone surgery Monday to fix a stress fracture in his left foot. [Agencies]
"Yao is comfortable and recovering well after surgery," Clanton said in a news release. "We will continue to monitor his recovery and begin an aggressive rehabilitation once he is physically deemed ready."
Clanton h
Related readings:


 Rockets center Yao opts for operation


 Yao expects to be ready for Beijing Games, says agent


 Yi not ready to think about Olympics


 Yao's foot puts Liu's trainers on their toes

as said the surgery would involve placing screws across the bone to hold it together with a recovery time of about four months. Doctors do not expect the injury to keep Yao from playing for China in the Olympics in Beijing in August.
"I am very relieved that everything went well with my surgery today," Yao said in the release. "I am looking forward to getting better and starting my physical rehab as soon as the doctors say I can."
The Rockets have won 15 consecutive games, including three in a row since Yao's season-ending injury.
"I would like to thank everyone for their kind wishes during this time and I look forward to the day that I can rejoin my Rockets teammates on the bench," Yao said.