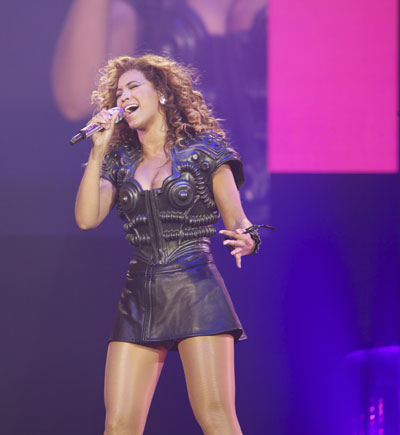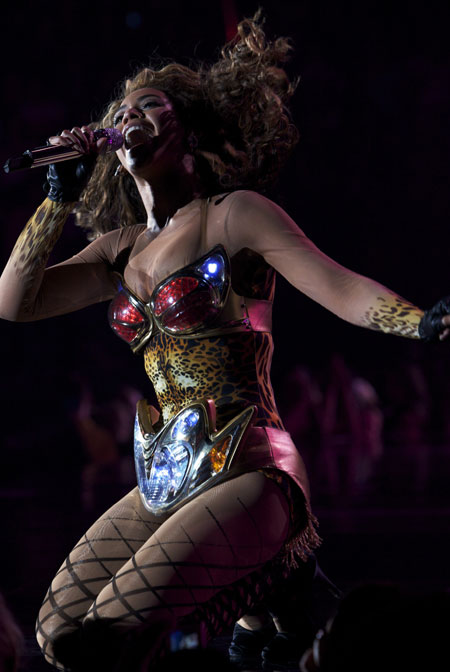 One of the discs, titled I AM…, provides Beyoncé with a musical showcase for a group of intimate heartfelt ballads while the SASHA FIERCE disc gives voice to Beyoncé's up-tempo dance-oriented other side.
"SASHA FIERCE is my alter ego," says Beyoncé, "and now she has a last name. I have someone else that takes over when it's time for me to work and when I'm on stage, this alter ego that I've created that kind of protects me and who I really am. That's why half the record, I AM…, is about who I am underneath all the makeup, underneath the lights, and underneath all the exciting star drama. And SASHA FIERCE is the fun, more sensual, more aggressive, more outspoken side and more glamorous side that comes out when I'm working and when I'm on the stage. The double album allows me to take more risks and really step out of myself, or shall I say, step more into myself, and reveal a side of me that people only know me see."
With I AM…, Beyoncé reveals a variety of musical aspects and interests that may take her fans by surprise. Citing a range of influences including "folk songs and alternative songs and acoustic guitar…stuff that's different from what I sing," Beyoncé has produced, written, recorded and performed a finely crafted selection of contemporary ballads that combine the best elements of pop and soul music while expanding the possibilities of both genres.
"You can hear with 'If I Were A Boy,' (one of the album's first singles), it's not a traditional R&B song," she offers. "It's difficult to grow and to break out and do new things because people have strong expectations. I feel like at this point, I wanted people to hear songs with stronger lyrics and songs that made you feel. I love singing ballads because I feel like the music and the emotion in the story is told so much better. It's a better connection because you can hear it and it's not all these other distractions. I really wanted people to hear my voice and hear what I had to say."