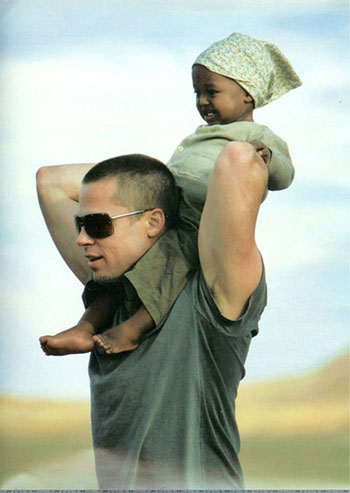 Brad Pitt and Jolie's adopted daughter Zahara in Namibia
Tomorrow is Father's Day!
On 18th June 2006, the world will celebrate the relationship of a father and a child. After all, Father's Day is all about conveying your love and letting him know how special he is. Here are a few of our favorite celebrity dads with their loved ones, let's share happiness with them!