The 2018 Belt and Road Brand Expo kicked off at the Chongqing International Expo Center in Chongqing's Liangjiang New Area on Nov 23.
The 3-day expo provided a perfect, convenient and satisfactory contemporary Silk Road station for famous brands to open up to Chinese and international markets.
This is the first time that the expo has come to Chongqing. A brand exhibition with international influence, it aims to achieve the full integration of the Belt and Road Initiative and the Yangtze River Economic Belt.
The expo attracted more than 150 companies from 38 countries and regions including the United States, Japan, South Korea, Australia, Argentina and Belarus.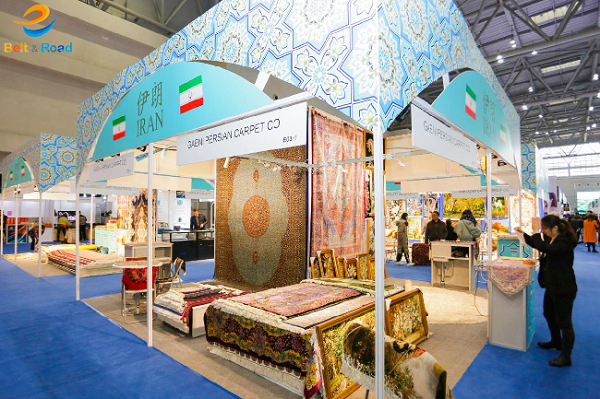 The exhibition booth of Iran showcases fine carpets at the 2018 Belt and Road Brand Expo. [Photo/liangjiang.gov.cn]
The total exhibition area of 12,000 square meters covered food and beverages, skin care and beauty, handicrafts, home decoration, jewelry, jade, costumes, lifestyle, tourism culture and investment promotion.
During the expo, there were a variety of activities such as forum promotions, trade matching, live experiences, colorful shows and food tasting.
Nov 23 was earmarked for professional audiences, with the proportion of foreign exhibitors hitting as high as 70 percent.
In order to meet the trade matching needs of exhibitors and highlight international trade exchange, the organizers set up a special session for trade matching at the exhibition site.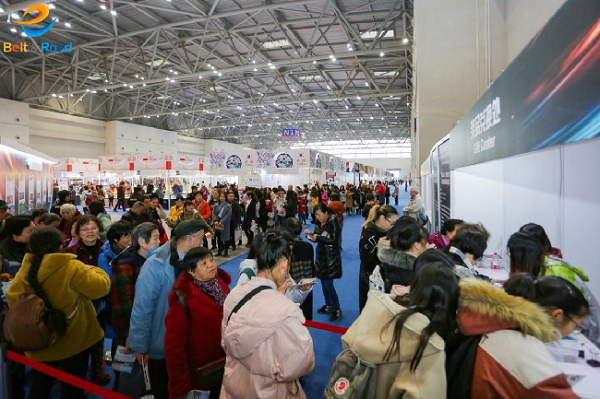 The 2018 Belt and Road Brand Expo, held in Chongqing's Liangjiang New Area, attracts many visitors. [Photo/liangjiang.gov.cn]
Many large domestic import and distribution agents, as well as the procurement departments of hotels, restaurants, department stores, supermarkets, e-commerce platforms and supply chains, exchanged with exhibitors to seize market opportunities.
The expo was open to ordinary consumers from Nov 24 to 25. Visitors were able to experience the history of Silk Road culture through famous and special goods from 38 countries and regions.
Chongqing bonded port area has taken the lead in implementing the "bonded commodities exhibitions + duty-paid transaction" among the 14 bonded port areas in the country and actively explored the "distribution center + direct sales" model.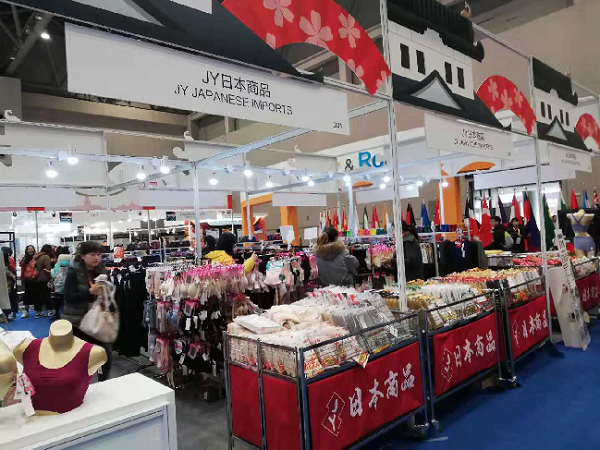 An exhibition booth from Japan displays famous branded goods at the 2018 Belt and Road Brand Expo. [Photo/liangjiang.gov.cn]
It has built a bonded commodity exhibition and trading center of 47,000 square meters and an import automobile exhibition and sales platform of nearly 30,000 square meters.
After four years of development, the trading center has become a channel for products from Belt and Road countries to enter the southwestern regions of China.
It is also a gathering place and comprehensive hub platform for promoting the rapid development of import trade in inland areas.