Chongqing's Science and technology Museum proved a popular option for families over the seven-day Spring Festival break, attracting 85,000 visitors from Jan 30 to Feb 2.
The numbers through the doors were up 18 percent year-on-year, thanks in part to special activities being held such as plays, live experiments, and educational films.
The museum's science instructor gave talks about the significance and meaning of Chinese zodiac signs, in particular that of the rooster who's year it is this year.
Visitors also had the chance to try their hands at making chicken feather pens and drawing chicken designs on red envelopes.
There was even an activity where children could play sport and dance with the museum's robot exhibits.
The museum, a multifunctional venue for scientific education, is located in the Jiangbeizui central business district (CBD). It was built in Sept, 2009, at a cost of 567 million yuan ($82 million).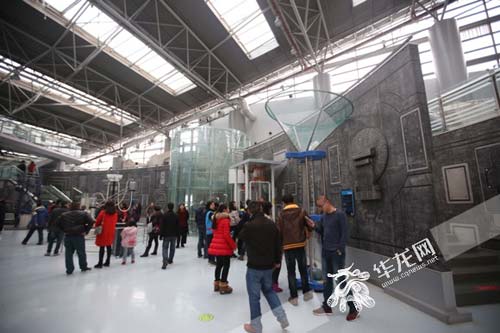 Visitors crowd the Chongqing Science and Technology Museum during the 2017 Chinese Year. [Photo by Li Yukun/cqnews.net]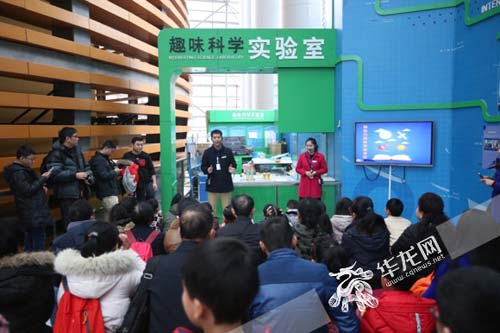 Live science experiments attract parents and children alike. [Photo by Li Yukun/cqnews.net]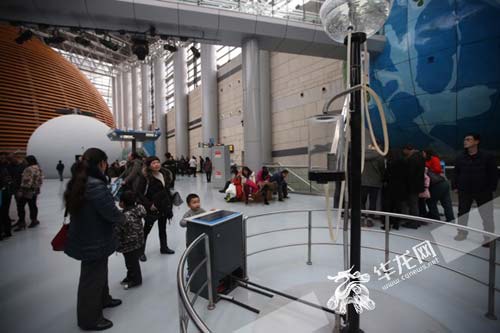 Families interact with the museum's many high-tech exhibits. [Photo by Li Yukun/cqnews.net]
Edited by Owen Fishwick