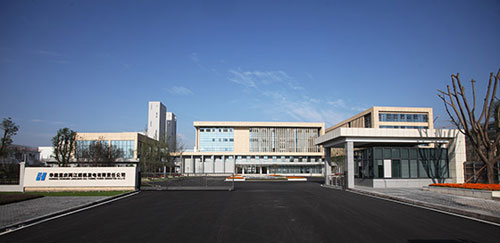 Huaneng Natural Gas Power Company in Liangjiang New Area [Photo/Liangjiang.gov.cn]
Huaneng Natural Gas Power has consistently generated 585 million kilowatt hours since it was put into operation in 2014. This has helped to significantly reduce the imbalance of electricity supply and demand in the Chongqing electricity market, according to the statistics released by Shuitu Industrial Park.
In the last two months, Chongqing has experienced an increasing demand for electricity due to high temperatures in the region. Facing up to the challenge, Huanneng has made big efforts in providing security to the city's electric power supply.
Huaneng set up a base at Liangjiang Shuitu Industrial Park in 2011. Liangjiang New Area has been working on exploring green energy resources in recent years. As a first comprehensive green energy supplier in the country's southern regions, Huaneng has made great efforts in energy conservation and emission reductions. The company's sulfur dioxide emissions account for just 10 percent of the national standard.
With an increasing number of major industrial projects entering Shuitu Industrial Park, demand for heating and electricity has increased. The establishment of Huaneng has ensured that it can guarantee sufficient power supply to meet the needs of enterprises in Shuitu Industrial Park.
Edited by Jacob Hooson