China's first "collegiate anti-terrorism riot squad" has been established at the Chengdu East Star Airlines Travel College in Sichuan province, the Western China Metropolis Daily reports.
The squad has been divided into three teams: Shield Team against riots, Patrol Team to inspect the campus and collect intelligence, and Special Team to conduct sudden attacks in case of emergency, according to Gu Yingzhi, the head of the college.
Many cities in China have taken actions to prevent terrorist attacks following several riots that had happened recently.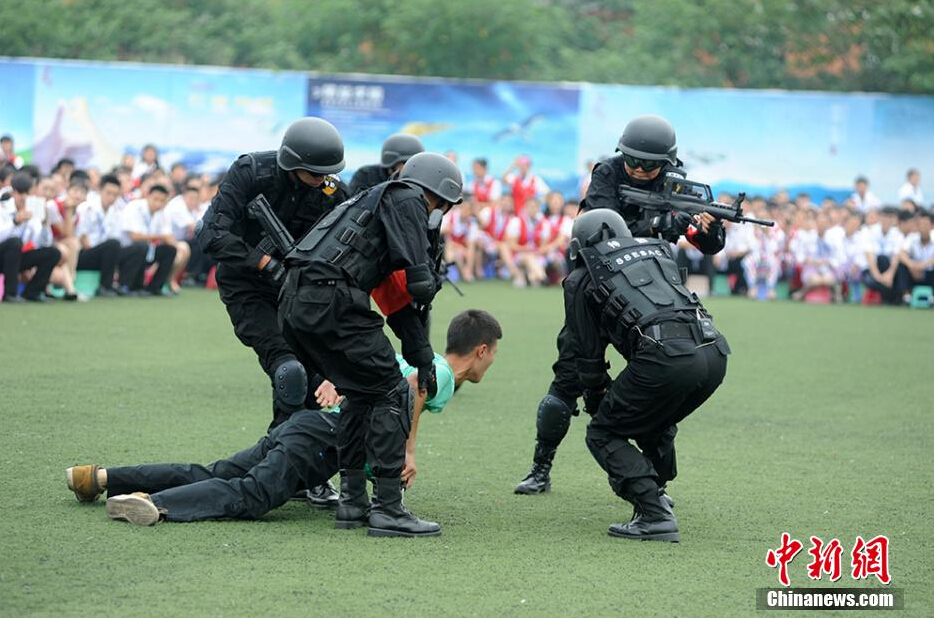 China's first college anti-terrorism and riot squad conducts a drill on the campus of Chengdu East Star Airlines Travel College on June 20, 2014. The squad consists of 80 boys and 40 girls, all of whom are students of the college. [Photo/chinanews.com]