A high school in Maotanchang town, East China's Anhui province, has earned a reputation as a "Gaokao Mill" for preparing a large number of students to succeed in the national college entrance exam, known as Gaokao. Many of the students from Maotanchang get accepted into prestigious Chinese universities, including Peking and Fudan.
For some, it might not be only a good education that has been planting the seeds of success.
An old willow tree, located inside the school, has become much revered. Many parents believe that praying to the tree will bring luck and high test scores to their children. On the first and fifteenth day of each month in the lunar calendar, the tree is surrounded by anxious people who have children or relatives preparing for the Gaokao exam.
In 2013, the school had 10,000 senior students take the Gaokao. Since parents usually accompany their children to prepare for the exam, the high school has created numerous job opportunities. The local government also has adopted a policy to "promote economic growth through further developing the high school."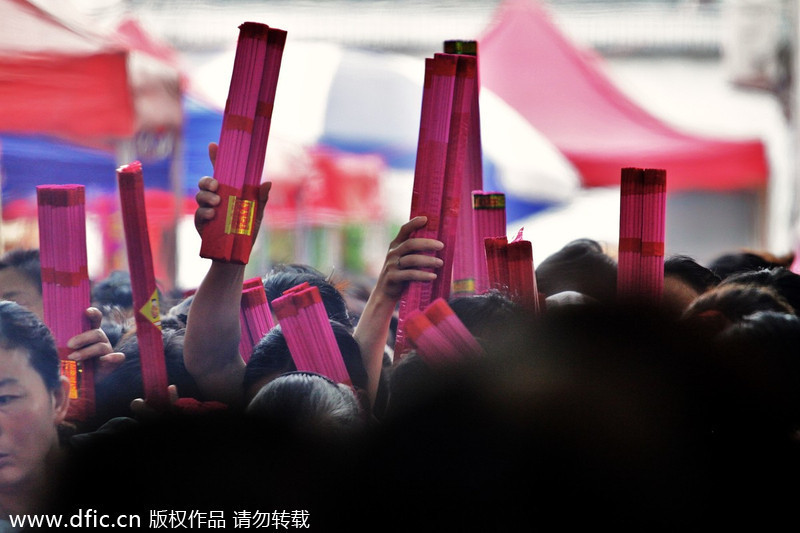 People wave incense as they wait to pray for students' success in the college entrance exam around a willow tree in a high school in Maotanchang town, East China' Anhui province, on May 29, 2013, which in the lunar calendar, is the first day in May.[Photo/IC]