Scholars explore Deng's impact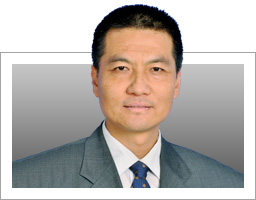 Han Qiang
The author is a professor with the Center for Chinese Studies Abroad of Beijing Union University.
For many foreign scholars, their research into former Chinese leader Deng Xiaoping, normally starts with the reform and opening-up he initiated in 1978, after which China underwent a wide spectrum of social changes. Ranging from Deng's life and thought to the history of reform in China, the overseas studies of this former Chinese leader have undeniably shed new light on not only his own political, economic, cultural, military, and, diplomatic thought, but also on his important theories including the "One Country, Two Systems" policy that successfully enabled Hong Kong's smooth return to the Motherland.
The character of Deng, which many overseas China watchers conventionally highlight in their studies of his life and influence, commonly portray him as "typically pragmatic" in comparison with other former leaders of the Communist Party of China, such as Mao Zedong and Zhou Enlai.
Likewise in terms of historical status, Deng has always been highly regarded as a major designer of China's reform and opening-up among many foreign scholars. At a Los Angeles-based seminar evaluating Deng's achievements of running the country in 1993, all the participants appraised Deng as one of the most successful contemporary reformers and an effective peacekeeper and loyal friend to other communist countries. In addition, British scholar Tony Walker wrote an article for the Financial Times in the United Kingdom after Deng died in 1997, stating that Deng had written himself into history as both the founding father of China's modernization and one of the most influential leaders in the world's economic history.
Being the core notion and a landmark practice of Deng Xiaoping Theory, reform and opening-up was also greatly appreciated by most foreign scholars for being "peaceful and progressive reform". It featured progressive and interim policy changes instead of revolutionary rhetoric and methods, Gerrit W. Gong, a US scholar, wrote in an article titled "China's Fourth Revolution".
More importantly, Deng's reform policy comprehensively covered nearly all respects of China's social economic system and economic structure, in regards to its type, scale, and even depth.
However, two entirely opposite viewpoints have been brought forward by many scholars as regards the relation of Deng Xiaoping Theory with Marxism and Mao Zedong Thought. In general, one side insists that Deng's theory denies and deviates from Marxism and Mao Zedong Thought, while the other prefers to believe the existence of interior connections between the three.
Although seventeen years have elapsed since Deng's passing away in 1997, China is still forging ahead in the overall direction of reform and opening-up to the outside world that Deng charted for China after he became the paramount leader at the end of the 1970s. [more]
China has come a very long way since Deng Xiaoping articulated his vision of a reformed and modern China in December 1978. More than 35 years after the historical Third Plenum of the 11th Central Committee of the Communist Party of China in December 1978, "socialist market economy" has become a frequently used phrase in modern economic and development literature. [more]
Ranging from Deng's life and thought to the history of reform in China, the overseas studies of this former Chinese leader have undeniably shed new light on not only his own political, economic, cultural, military, and, diplomatic thought, but also on his important theories including the "One Country, Two Systems" policy that successfully enabled Hong Kong's smooth return to the Motherland. [more]
By directing China's reform and opening-up since 1978 and innovating socialism with Chinese characteristics, the late Chinese leader Deng Xiaoping made a breakthrough in improving the institutional building of modern China, leading the country from the rule of man to the rule of law. [more]