Scholars explore Deng's impact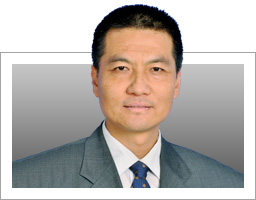 Han Qiang
The author is a professor with the Center for Chinese Studies Abroad of Beijing Union University.
Those believers of denial and deviation tend to see Deng Xiaoping Theory as one featuring nationalism, neo-mercantilism, and pragmatism, which is the opposite of Marxism and Mao Zedong Thought. Whereas other scholars argue Deng's theory is essentially true to the original principles of Marxism, or representing an emerging Chinese version of traditional Marxism, as opposed to blatant distortions such as left-leaning dogmatism. In particular, they argue Deng's correction of Mao Zedong's missteps in his later life was not repudiation of Mao, as many of Deng's thoughts actually originated from the Mao. Thus both Mao and Deng should be evaluated as steadfast Marxists who went to considerable lengths to push for China's modernization.
Objectively speaking, foreign scholars of Deng Xiaoping are unlikely to surpass their counterparts in China, especially given the fact that Deng research is less noticeable overseas nowadays. However, most of the foreign works on Deng are still of considerable significance to understanding the man himself. Generally, foreign studies of Deng mainly feature open and equal discussions. For instance, individual studies based on Deng's life, personal character, theoretical thinking, policies, and international impact, have resulted in a number of different opinions.
During their research into Deng and his theories, the overseas scholars usually attach great importance to the global situation, China's modern history and traditional culture, and Deng's personal life experiences. Comparative study was widely adopted by many scholars as well. In particular, relations between Deng and other communist leaders such as Karl Marx, Vladimir Lenin, and Mao Zedong, and comparisons between the contemporary reforms of the former Soviet Union and China in the 1980s have been then frequently analyzed.
For the Chinese scholars of Deng Xiaoping, it is vital they selectively absorb their foreign counterparts' research methods, which have so far led to few insightful academic achievements yet a myriad of one-sided conclusions, due to the difference of ideology, standpoint and way of thinking.
The author is a professor with the Center for Chinese Studies Abroad of Beijing Union University.
Although seventeen years have elapsed since Deng's passing away in 1997, China is still forging ahead in the overall direction of reform and opening-up to the outside world that Deng charted for China after he became the paramount leader at the end of the 1970s. [more]
China has come a very long way since Deng Xiaoping articulated his vision of a reformed and modern China in December 1978. More than 35 years after the historical Third Plenum of the 11th Central Committee of the Communist Party of China in December 1978, "socialist market economy" has become a frequently used phrase in modern economic and development literature. [more]
Ranging from Deng's life and thought to the history of reform in China, the overseas studies of this former Chinese leader have undeniably shed new light on not only his own political, economic, cultural, military, and, diplomatic thought, but also on his important theories including the "One Country, Two Systems" policy that successfully enabled Hong Kong's smooth return to the Motherland. [more]
By directing China's reform and opening-up since 1978 and innovating socialism with Chinese characteristics, the late Chinese leader Deng Xiaoping made a breakthrough in improving the institutional building of modern China, leading the country from the rule of man to the rule of law. [more]