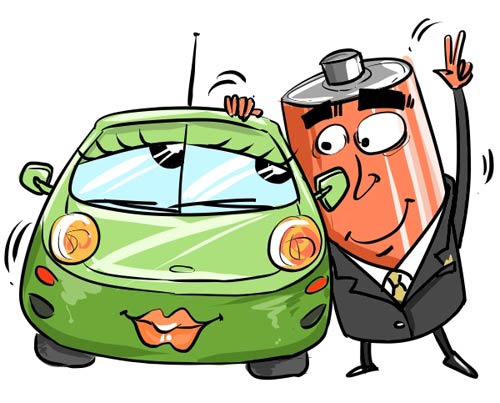 Potential Chinese consumers have shown great interest in the Tesla Model S, the high-end electric car made by Tesla Motors Inc. The company expects its China sales to contribute one third of its global sales growth this year.
Behind such popularity of the brand is China's drive to develop its new-energy cars as part of its environmental protection and energy use reduction plans.
As the world's largest vehicle market, the number of vehicles sold in China exceeded 20 million in 2013. It was only about 4 million 10 years ago.
The rapid growth of car sales has led to fast growth in energy consumption. China's oil imports, as a result, have accounted for nearly 60 percent of its total consumption, prompting the government to accelerate steps to encourage the development and sales of electric cars.
The government has issued preferential subsidy policies to support sales of the new-energy cars. It expects China's electric and hybrid car production capacity could reach 2 million units by 2020.
The car industry is a miniature of the Chinese economy. While the scale of the economy expands rapidly, it has caused increasingly serious environmental and energy use problems, most notably the recent smog that covers many parts of the northern region.
China has made relentless efforts to address the problem. It has increased policy and fiscal supports for new energy sectors, such as wind power and solar energy. In 2013, it met its pre-set energy use reduction goal, forcing its energy use per unit of GDP to fall by 3.7 percent year-on-year. It plans to reduce it by another 3.9 percent this year.
Still, China's energy use level in per-unit GDP terms is much higher than that of the developed economies. It needs to renew its efforts to accelerate the development of its new energy sector.