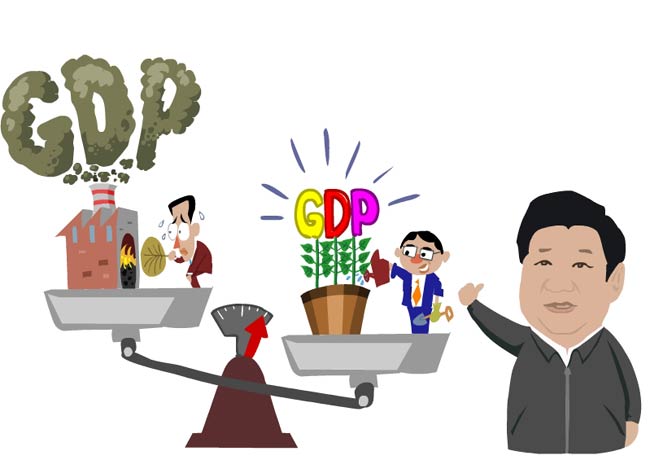 During the Two Sessions,China's growth philosophy is being put in the spotlight, with the focus expected to shift to quality and sustainability of GDP expansion.
China's economy has become the world's second largest in terms of GDP. This has been achieved through more than 30 years of fast-paced economic growth sinceChinalaunched the reform and opening up drive in the early 1980s. However, as many local governments have taken expansion of GDP as their top priority in governance, such GDP mania led to the ignoring of environmental protection and resource reservation, as is shown by the recent smog covering many parts of the northern region.
At last year's Two Sessions, the government vowed to accelerate economic restructuring and seek a more balanced social and economic development.
In June, President Xi Jinping vowed to give up the traditional way of assessing career performance of officials through GDP figures.
During the Central Economic Work Conference in December, the country's top leadership stressed the platform of sticking to a quality-based and efficiency-oriented growth philosophy that will not leave side effects for later generations. It is a de facto announcement of casting away the philosophy of a lopsided pursuit of GDP itself.
During the just-concluded local Two Sessions, 22 out of 31 provinces, municipalities and autonomous regions decided to cut their GDP growth target for this year, a significant step toward seeking a more reasonable and sustainable growth philosophy.