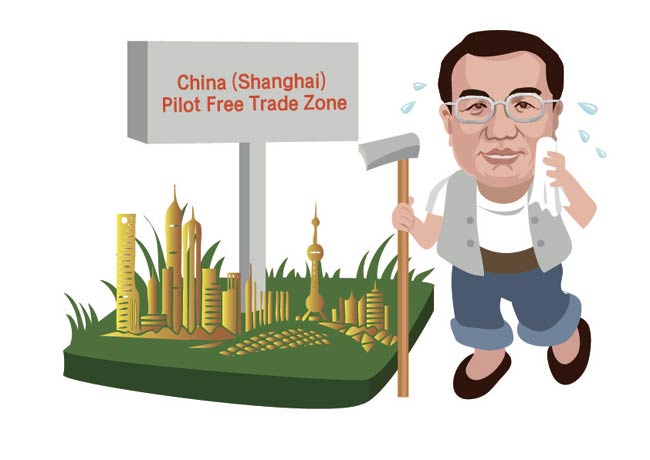 Shanghai's pilot Free Trade Zone (FTZ) was launched on Sept 29, 2013, as a test site by the Chinese leadership to expand market-oriented reforms and boost economic activity.
In just over six months, 400 foreign companies have moved to the zone, signaling a new round of growth potential through institutional innovation, rather than institutional preference, which will be the core of China's economic reform.
The FTZ has been hailed as the country's most significant step since the creation of Shenzhen Special Economic Zone more than 30 years ago ago, and a "weather vane" for realizing the new leadership's vision for "season two" of China's economic miracle.
It's as a timely policy response to a global reform trend in the post-financial crisis era, especially in the emerging economies. Setting up the FTZ in Shanghai gives a new meaning to the relationship between the government and the market.
The FTZ is also a starting point for China to get involved in rewriting global trade rules, especially when several free trade arrangements, such as the Trans-Pacific Partnership (TPP), seem to be bypassing China, the world's second-largest economy.
Meanwhile, the Shanghai FTZ is expected to make the Chinese city emerge as a future financial powerhouse in Asia, which will increase the country's global economic influence in the long run.