No foul words in public discourse
Updated: 2012-02-24 08:11
By Chen Weihua (China Daily)
| | | | | | | | | | | |
| --- | --- | --- | --- | --- | --- | --- | --- | --- | --- | --- |
|   | | Comments() | | Print | | Mail | | Large Medium  Small | 分享按钮 | 0 |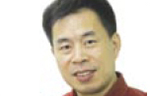 ESPN, a sports channel in the United States, blundered last week by using a derogatory word in a headline to describe New York Knicks star Jeremy Lin after the team lost to the New Orleans Hornets last Friday.
The action drew strong protests from Chinese and Asian Americans. ESPN removed the headline from its website less than 40 minutes after it was posted. It also issued an apology, fired the headline writer and suspended the anchor for 30 days.
I applaud ESPN's swift and appropriate response, though like Lin, I like to believe that the headline was unintentional.
Keeping the news media free from racial slurs and foul language is important for any society.
However, the frequent use of such words by Peking University professor and TV commentator Kong Qingdong is setting a negative example. Kong, who claims to be a 73rd-generation descendant of Confucius, uses profanity in his program to attack people he dislikes or disagrees with, both inside and outside China.
Despite strong public protests, we have never heard any apology from Kong, the university where he teaches, or the TV station where he works as a commentator.
Instead Kong either defends his argument or tries to claim he got carried away, such as in the case last month when he triggered an outpouring of protests from Hong Kong residents after he called them "dogs and not people".
While Kong's bad mouth and obduracy is a tragedy, what's even more disheartening is the widespread support he receives.
Many of his supporters and sympathizers argue that freedom of speech means that Kong should be allowed to say whatever he wants and that his coarse language serves to reinforce his argument, rather than weaken it.
But this is not true. On the contrary, the vulgar words he uses on his TV program or in his blogs have immediately estranged many people like me as well as many Peking University students who protested and demanded his resignation. This is despite the fact that some of his arguments may make sense.
I am not sure if Kong does this deliberately in a bid to boost his ratings. But as a professor, he should know that the foul language he uses in his TV program would not be tolerated in any debates on university campuses, both in China and other countries.
Many universities in the United States have a speech code which bans coarse words. In fact, some talks given by Kong could even be accused of encouraging prejudice and inciting hatred. Such speech is subject to legal punishment in many countries.
Yale University management professor Zhiwu Chen, also a vocal speaker in the Chinese news media, has lamented that the support for Kong is "victory of a rogue culture".
I cannot imagine what our society will be like if we continue to condone such foul language and intolerance in our public discourse.
But I do know that such a country would be far astray from the ancient Chinese civilization we are proud of, or the harmonious society we are trying to build.
The author, based in New York, is deputy editor of China Daily US edition. Email: chenweihua@chinadaily.com.cn
(China Daily 02/24/2012 page8)