Sense of crisis may lead to faster progress
Updated: 2011-07-29 07:49
By Li Xing (China Daily)
| | | | | | | | | | | |
| --- | --- | --- | --- | --- | --- | --- | --- | --- | --- | --- |
|   | | Comments() | | Print | | Mail | | Large Medium  Small | 分享按钮 | 0 |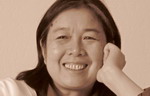 Many Americans fear that the United States is losing its competitive edge in the world. The deterioration of education in the US only adds to this sense of crisis.
About a million US teenagers drop out of high school every year. According to the American Council on Education, some 40 million Americans have never finished high school.
During the recent national conference of governors here, Washington Governor Chris Gregoire mentioned these figures and also cited the results of an international student assessment program that placed American students 25th in math, 17th in science, and 14th in reading.
She lamented the fact that the US has dropped from 1st to 12th in the number of young people attaining post-secondary degrees over the past two decades and questioned whether young Americans will be able to acquire the necessary education and skills for the jobs of today and tomorrow.
I was also struck by Nicholas Kristof's column, "Our Broken Escalator", published in New York Times on July 16. He described how the high school he attended in Oregon is so strapped for cash that it has shut down the school paper, cancelled business classes, and has stopped providing free athletic programs.
For Kristof, the decline in quality education in rural high schools is like a broken escalator. Without a good education, rural Americans will have fewer opportunities to advance in their careers and their lives.
For Times columnist Thomas Friedman, the broken escalator is for real, as he and many other Maryland residents waited in a long line to reach the metro station near their homes to get to downtown Washington. Friedman wondered why it took a Washington Metro crew more than six months to repair two, 21-step, escalators while it took a Chinese company just nine months to complete a 230,000-square-meter conference center with escalators "at every corner".
Friedman even warns that the American dream - that every generation lives better than the one before it - may be in peril.
Ancient Chinese thinkers mentioned that a sense of crisis was healthy and instrumental in promoting reforms. Yet today, we Chinese are in danger of becoming complacent as we hear Americans commend China on its progress.
After all, we still lag behind the United States and other countries in Asia and Europe in many respects.
Although students at one Shanghai school outscored the American students in math, that one school is certainly not representative of Chinese schools in general. Chinese statistics show that of 17.5 million junior high school graduates last year, only 8.3 million, or 47 percent, were able to go on to senior high school.
Some 8.68 million other junior high school graduates enrolled in vocational and technical schools, but unlike their American peers, most of these students will have no chance to pursue post-secondary degrees. About 4 million will not even have a chance to pursue a secondary school diploma.
China's colleges and universities are still a long way from providing an all-around education that will inspire innovation and creativity. The higher education system cannot meet the demands of the country, which must restructure its economy and transform its GDP-based growth to more innovative development.
Rapid expansion of college education has its limits. Without quality and innovation, we will forever follow in the steps of others.
We Chinese need to regain our own sense of crisis.
The author is assistant editor-in-chief of China Daily and its chief US correspondent. E-mail: lixing@chinadailyusa.com