Freedom for the daughters of Tibet
Updated: 2011-07-22 07:40
By Li Xing (China Daily)
| | | | | | | | | | | |
| --- | --- | --- | --- | --- | --- | --- | --- | --- | --- | --- |
|   | | Comments() | | Print | | Mail | | Large Medium  Small | 分享按钮 | 0 |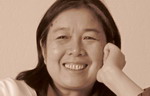 If I were not in Washington, I'd like to be in Tibet this week as the autonomous region celebrates the 60th anniversary of its peaceful liberation.
Between 1999 and 2001, I spent two months in Tibet interviewing local people, especially women. Doctors, lawyers, public servants, farmers or nuns, they all shared their life stories with me and told me of their aspirations and challenges.
I remember meeting a group of women farmers in Xigaze in 1999. They were discussing how to augment their incomes by making liquor from barley.
I also had a chance to talk with Cangmqiong, a local official responsible for women's affairs in Xigaze. The youngest of seven or eight children, her name meant "born of bad stock". She had a hard life, but did her best to ensure that women enjoyed the same rights as men.
During two trips to Tibet, I visited and revisited a small nunnery tucked away in the hills near Palkor Monastery in Gyangze county. The nuns there spent many hours planting trees. The head nun told me that when they started building the nunnery in the mid-1990s, the surrounding area was almost barren. When I visited for the second time in 2001, young trees and saplings surrounded the nunnery.
I'd like to be in Lhasa, Xigaze, Lhoka and Nyningchi this week to learn how the liquor business is doing, whether the trees now provide shade for the nuns, and what new challenges Cangmqiong has to deal with.
While I may have to wait a few years to do a follow-up, my friend Lu Xiaofei, editor-in-chief of the newspaper Chinese Women, and her colleagues have helped to fill the void by publishing a new book, Daughters of Tibet.
In their book, some 57 Tibetan women - ranging from teenagers to nonagenarians - give first-person stories of their lives, their careers and their aspirations.
Those over 70 years of age - whether they were born aristocrats or serfs - invariably recalled the days when Tibetan women were barred from many social and religious occasions.
The eldest narrator is Ngapoi Cidandroga, whose husband Ngapoi Ngawang Jigme was named by the Dalai Lama to negotiate Tibet's peaceful liberation with the Central People's Government. She recalls that under Tibetan law, women had no right to discuss public affairs. At that time, more than 95 percent of Tibetan women were illiterate.
The daughters of serfs lived the hardest lives. They were born slaves; it was not uncommon to exchange a woman for a length of rope. Even after they married, their owners could separate them from their husbands and children at will.
Basang, now 74, recalls that she ran away from her owner after a severe beating when she was 19. She later attended school and became one of the top women in the government of the autonomous region.
Women in their 40s and 50s tell how they started from mostly humble beginnings to become the first Tibetan woman lawyer, the first Tibetan woman judge and the first Tibetan woman meteorologist with a PhD.
Some now run their own businesses, managing a carpet factory or a hotel that is frequented by international backpackers. Others have made names for themselves as doctors, teachers, writers, painters, dancers and singers. Still others work as village or county officials, helping local people improve their lives.
Life has not been easy for any of the women in the book. Each of them has experienced ups and downs, and many have had to make sacrifices.
Collectively, however, they illustrate the journey that Tibetan women have traveled to achieve success, freedom, equality and dignity. And collectively, they reflect the region's march toward modernization.
As Lu says in the preface, "they now hold up half the sky on the roof of the world".
The author is assistant editor-in-chief of China Daily and its chief US correspondent. E-mail: lixing@chinadailyusa.com
(China Daily 07/22/2011 page8)