China, India to enhance trade and tourism cooperation
Updated: 2015-06-12 18:21
By Shi Zihan
(chinadaily.com.cn)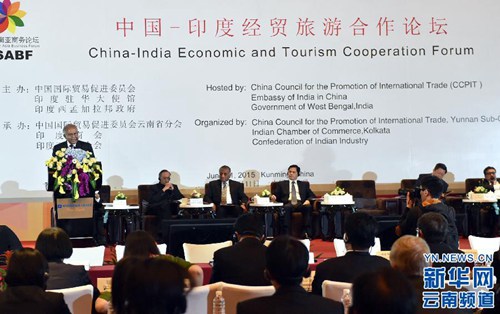 An Indian representative gives a speech at the China-India Economic and Tourism Cooperation Forum held in Kunming, Yunnan province on June 11. [Photo/Xinhua]
The China-India Economic and Tourism Cooperation Forum was held in Kunming, Yunnan province on June 11. The two sides reached an agreement to achieve foreign trade balance and mutually beneficial cooperation.
More than 300 business and government representatives from the two countries attended the forum and discussed cooperation in trade, tourism, and infrastructure investments.
The forum was organized by the China Council for the Promotion of International Trade, the Indian Embassy in China and the government of India's West Bengal state.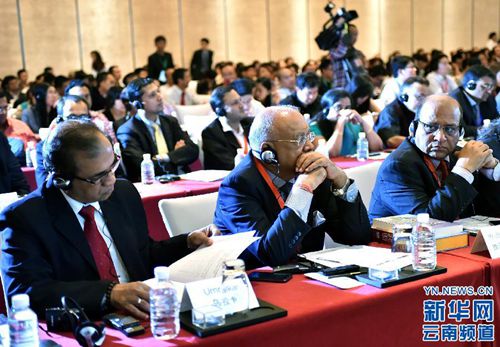 More than 300 business and government representatives from China and India attend the China-India Economic and Tourism Cooperation Forum held in Kunming, Yunnan province on June 11. [Photo/Xinhua]
Edited by Mevlut Katik