Planting coffee in Laos
Updated: 2014-07-22 11:31
By Shi Zihan
(chinadaily.com.cn)
Yunnan Changshengda Investment Company, in the Kunming National Hi-Tech Industries Development Zone, cooperates with Laos to cultivate and produce coffee instead of opium poppies, which used to be the major product of the area. The 2014 annual output is expected to reach 300,000 kg, bringing economic benefits of 4 million yuan ($644,000).
Yunnan Changshengda Investment Company is a non-public enterprise whose business scope includes cultivation, production, and the import/export of coffee and rubber. The company follows the "going out" policy - China's current strategy to encourage its enterprises to invest overseas – as a development opportunity, and cooperates with Phongsali province in Laos to plant coffee and make it China's largest coffee production base. The company was awarded the title of "the best foreign investment company" by the provincial government.
The company has signed with Phongsali a contract that Changshengda will plant coffee over 120 million square meters in Laos. So far, planting on 13 million sq m has been completed and 18 million sq m will be planted by the end of August. By the end of 2018, the annual agricultural output will exceed 400 million yuan ($64.4 million).
The project has directly driven the economy of 6 counties and 186 villages in Phongsali province; and more than 6,000 peasant households have been lifted out of poverty and become better off.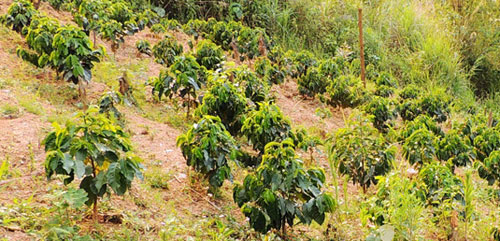 By Shi Zihan and edited by Brian Salter